ITALICS Joint effort begins to identify and catalogue every Hebrew book in Italy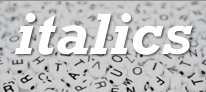 By JNS staff*
A ground-breaking collaborative effort to create a unified listing of all Hebrew books in Italy has been announced by the Union of Jewish Communities in Italy (UCEI), the Rome National Central Library (BNCR) and the National Library of Israel (NLI) in Jerusalem. The "I-Tal-Ya Books" initiative is being made possible through the support of the Rothschild Foundation Hanadiv Europe.
Jews have lived in Italy for more than two millennia, playing a critical role in history as a center for manuscript production and printing.
Thousands of uncatalogued, rare Hebrew books dating back hundreds of years are held in Italy among collections belonging to individuals, communities and libraries owned by the state, the Italian Church Institutions and the Vatican.
Some of the collections have been partially catalogued; however, no single integrated and standardized listing of these holdings exists.
While many of these books have significant historical importance and hold tremendous potential for scholars, they are often difficult, if not impossible, to find.
Gloria Arbib, of the UCEI Steering Committee, says "the realization of the catalogue of books in Hebrew in Italian libraries is a dream come true."
A Hebrew text that will be officially logged and recorded in Italy as part of a new project, June 2020. Credit: The National Library of Israel.
She goes on to explain that "we have created a professional and responsible working group, and with it have set up a work process that will make the unique catalogue available with some parts of the digitized volumes and search functions both in Hebrew and Latin characters with the normalization of names. And it was not a simple matter. We hope to make the first results visible with the start of the new year."
The "I-Tal-Ya Books" initiative will for the first time ensure the protection, preservation and provision of access to cultural treasures using technology developed for the project.
The UCEI will oversee the effort, with the BNCR hosting the catalogue, and the NLI providing the relevant training, support and expertise related to Hebrew books.
An initial pilot phase has just concluded.
The full-scale project, which will include an estimated 35,000 volumes from 14 Jewish communities and 25 state institutions, is estimated to take about three years to complete.
*The article was published in JNS on June 30, 2020.