A tribute to Ruth Bader Ginsburg (1933-2020) Champion of justice and women's rights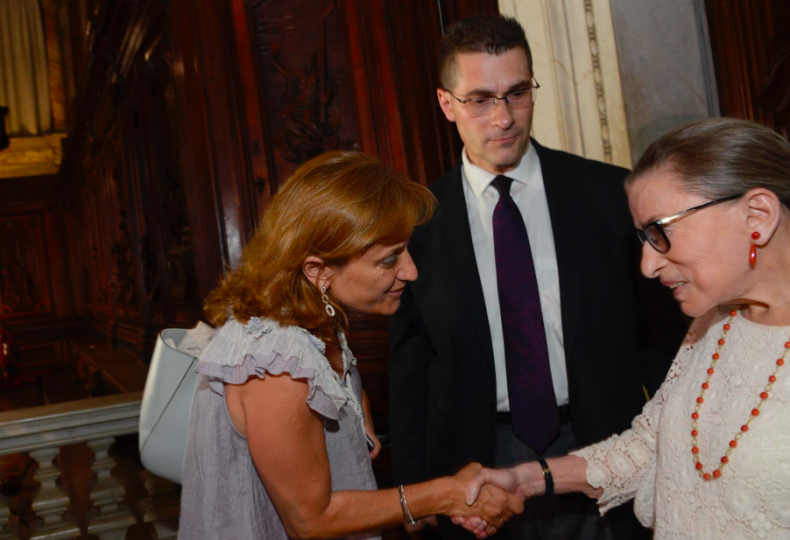 In summer 2016, Justice Ruth Bader Ginsburg flew to Venice. Her son was performing in a production of The Merchant of Venice in that city, and she was presiding over a mock trial based on the play. The event marked the 500th anniversary of the Jewish Ghetto in Venice and drew wide attention, also thanks to the fierce personality of Ginsburg. The Judge died Friday in Washington, before the year 5781 began. She was 87. We remember her with the reportage appeared in the New York Times at the time of the Venetian mock trial and with an essay by Susannah Heschel, professor at Dartmouth College, that was published by Pagine Ebraiche in its special pages dedicated to the event. While the reportage brings us back in a lively manner to the influential role played by Ruth Bader Ginsburg, Heschel delves with some issues raised by the discussion: from racism to prejudice, from antisemitism to the very idea of what is "alien", a word Shakespeare has used only three times in the whole of his work.
Justice Ruth Bader Ginsburg Presides Over Shylock's Appeal
By Rachel Donadio*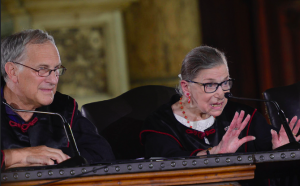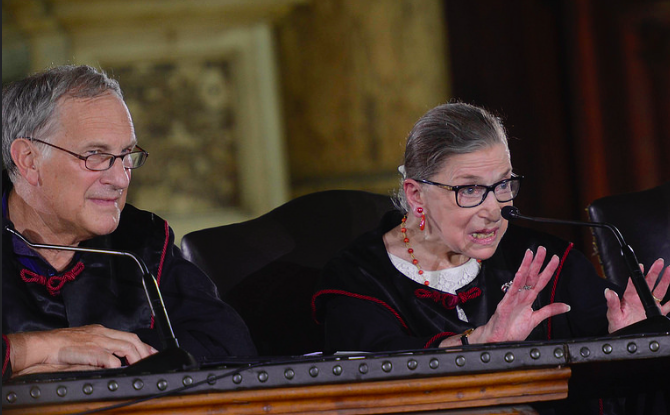 What do Supreme Court justices do on their summer vacations? For Justice Ruth Bader Ginsburg — longtime liberal standard-bearer, recent Donald J. Trump critic — this year's answer is: Go to Venice, watch your grandson perform in a production of "The Merchant of Venice" and preside over a mock appeal of the city's most notorious resident, Shylock.
And so, on Wednesday afternoon, in the monumental 16th-century Scuola Grande di San Rocco, beneath ceiling paintings by Tintoretto, Justice Ginsburg and four other judges, including the United States ambassador to Italy, John R. Phillips, heard arguments on behalf of Shylock and two other characters, before reaching a unanimous ruling.
"I'd describe it as fun," Justice Ginsburg said of the coming mock appeal in an interview on Tuesday, in which she talked about Venice, which she first visited on her honeymoon in 1954, and Shakespeare, whose work she loves — but not about Mr. Trump, weeks after she said she regretted her remarks criticizing the man who is now the Republican presidential nominee.
*The article was published in the New York Times on July 26, 2016.
https://www.nytimes.com/2016/07/28/theater/ruth-bader-ginsburg-rbg-venice-merchant-of-venice.html