JReady helps the Diaspora to deal with Covid-19 crisis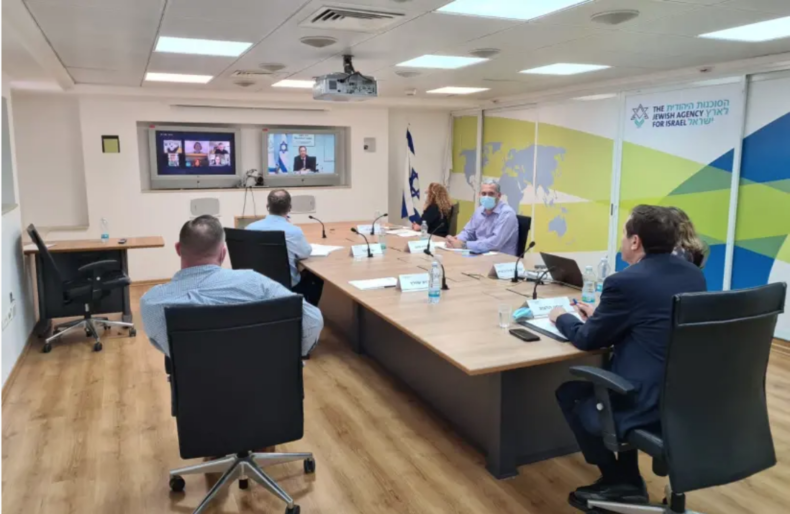 Since the start of the pandemic, life has been tough for Jewish communities all across the world. The devastation is immense and resulted in the deaths of thousands and a deep economic crisis that harmed many vital institutions. To assist the communities in dealing with the challenging consequences of the COVID-19 crisis as well as other emergencies including the uptick in antisemitic hate crimes, the Jewish Agency for Israel recently launched JReady, "the Jewish Emergency Network,".
The initiative was launched last week at the plenary opening of the Jewish Agency's virtual Board of Governors meeting, with the participation of hundreds of Jewish community leaders.
JReady is already assisting Jewish communities, including those in Italy, South Africa and Peru, in coping with the pandemic. The groundwork is being set to assist the response to future crises by sharing information, experience and technological capabilities accumulated in Israel and in global communities. JReady is also working with communities to build resilience infrastructures by training local organizations and professionals in emergency preparedness, trauma and rehabilitation.
The JReady platform was developed by The Jewish Agency in collaboration with a group of volunteer experts who have been assisting Israel in dealing with COVID-19. As part of the initiative, a first-of-its-kind digital platform was developed to enable Jewish communities to use and share knowledge in crisis and emergency situations. The toolbox includes: best practices, dedicated courses for community emergency managers, webinars and training with professionals, volunteer management, a chat forum and access to advanced research and technologies, such as the 'Haggai App' an Israeli app for food distribution to those in need and a Belgian methodology to alleviate loneliness among the elderly.
JReady connects top professionals in Israel and worldwide who are managing the battle against COVID-19, such as heads of local authorities, school principals, nursing home administrators, experts in resilience and trauma and more. To date, The Jewish Agency has conducted numerous webinars in various countries on emergency preparedness and has held joint meetings between dozens of professionals from Israel and their counterparts in other countries.
Here more information.