An Israeli team of experts helps Italy contain Covid-19 spread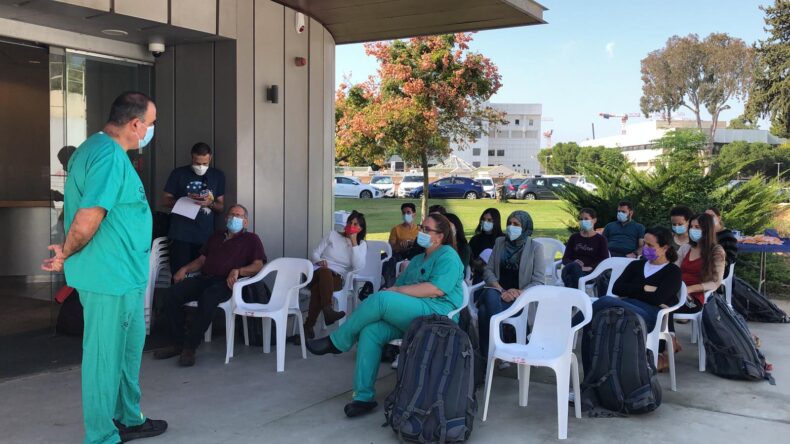 A team of Israeli medical experts landed in northern Italy, last week, to help a Piedmont district hospital to cope with a surge in Covid 19 patients. The delegation of 20 doctors and experts from Israel's Sheba Medical Center in Tel Hashomer, Israel's largest hospital, will collaborate with doctors of Michele and Pietro Ferrero hospital in Verduno (Cuneo province), which is specialized in Covid 19 treatment and research. The medical mission has been arranged in coordination with Israel's Ministry of Foreign Affairs and the ministries of health in Israel and Italy.
"Israel's embassy in Italy started this important cooperation in order to support Italy in the painful and complex challenges the country is dealing with", reads a note by the Israel Ambassador in Rome Dror Eydar. "We were looking for a way of being of help and, as Covid 19 second wave started, we came to know from our friends in Piedmont that the Region was short on doctors and healthcare professionals. So, we tried to do something about it. Since the workload on local staff was particularly heavy, we decided to support it".
The President of Piedmont Region Alberto Cirio, explained the Embassy, welcomed the cooperation offer, and contacts between Italy and Israel authorities ensued. It was agreed that the Sheba Medical Center, Israel's largest hospital, would be responsible for choosing the most appropriate staff. The delegation appointed is headed by Prof. Elhanan Bar On, head of the Israel Center for Disaster Medicine and Humanitarian Response, founded in 2017 at Sheba to lend expertise in areas of urgent need. "Sheba Center has already taken part in many medical missions all across the world, contributing to saving thousands of people" Dr. Bar On said before embarking to Italy. "Now we will work along with local medical teams in Italy saving human lives".
While in Piedmont, the Israeli delegation will also be supported by the Jewish Community of Turin and local associations.