The EU makes move to combat antisemitism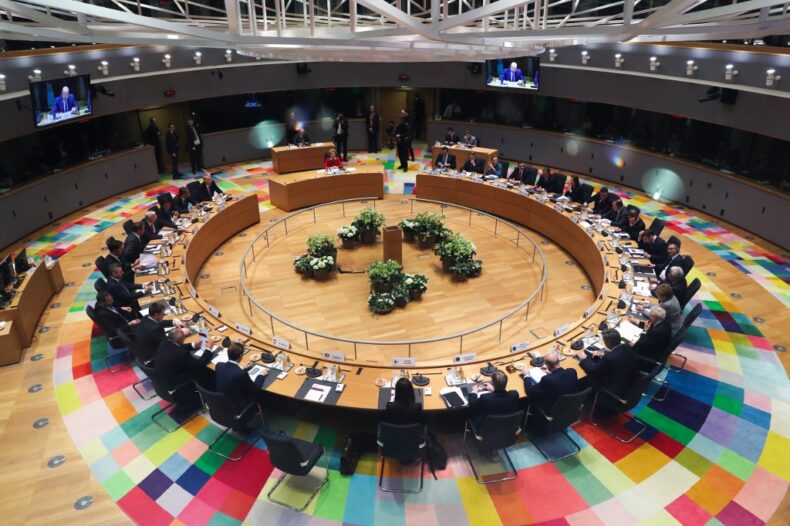 "Antisemitism is an attack on European values". So starts the declaration approved on Wednesday by the Council of the European Union to mainstream the prevention of and countering antisemitism in all its forms. The adopted declaration makes the fight against antisemitism a priority of Europe's executive branch. "Any form of antisemitism, intolerance or racist hatred is incompatible with the values and aims of the European Union and its Member States and must be addressed through decisive action at European and national level" it states. Member states, it reads, have a permanent, shared responsibility to actively protect and support Jewish life.
The critical step comes under the leadership of the German presidency of the Council, which is comprised of government ministers from the 27 EU Member States. The European Summit of heads of state and government is expected to formally adopt the declaration this week.
The declaration, which comes two years after the Council of the European Union declaration on the fight against antisemitism, acknowledges the increasing prevalence of various forms of antisemitism in Europe, particularly in the context of the COVID-19 pandemic. "The increase in threats to Jewish persons in Europe including the resurgence of conspiracy myths, public expressions of antisemitism, and an increase of antisemitic incidents and hate crimes is a cause of great concern," it states. The declaration calls on member states to engage in "continuous dialogue with the Jewish community with a view to ensuring appropriate levels of security awareness, specific training for security staff and law-enforcement officers, exchange of best practices and thorough implementation of appropriate measures to ensure the security of Jewish institutions".
While focused on combating hate, the declaration acknowledges the role played by Jews in Europe's history. ''Judaism and Jewish life have contributed considerably to shaping European identity and enriching Europe's cultural, intellectual and religious heritage. We are grateful that 75 years after the Holocaust, Jewish life, in all its diversity, is deeply rooted and thriving again in Europe. It is our permanent, shared responsibility to actively protect and support Jewish life.''
The World Jewish Congress, which for years has worked with EU leadership on codifying measures to fight antisemitism at member state and local levels, applauded the move. "This declaration is a significant step forward in making Europe a better place for Jews," said WJC president Ronald S. Lauder in a statement. "The responsibility now falls on member states to apply the policies and understanding laid out by the European Union in each of their countries, to ensure that the scourge of antisemitism is dealt with, that perpetrators are prosecuted to the greatest extent of the law, and that our next generation learns that hatred is unacceptable".