A great Rabbi and inspiring teacher Rav Elia Richetti (1950-2021)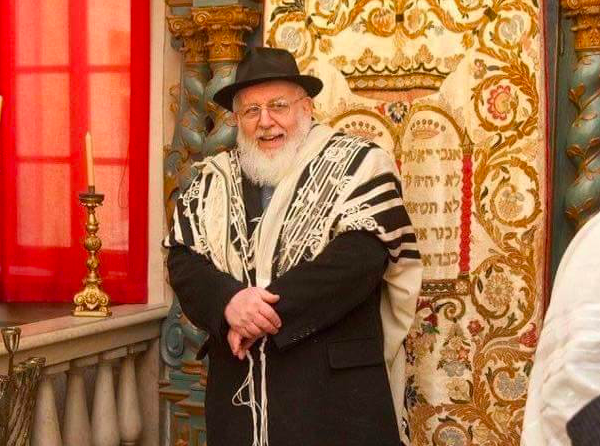 An Italian rabbi who was able to convey joy and courage to countless Jews, but above all a man whose splendid voice and contagious smile opened hearts. This was Rav Elia Richetti, who passed yesterday at the age of 71. Born in Milan, he obtained the rabbinical title with the Chief Rabbi of Haifa Shear Yashuv Cohen and after some work experiences in Israel, both as a chazan and as a hospital rabbi, he put his skills and humanity at the service of various Italian communities.
His commitment left an indelible mark in all the places where he was called to act: from Trieste, where he arrived in 1979 and for ten years was chief rabbi, to Venice, where he worked for nine years. Between the two positions, he worked twelve years in Milan, where he was deputy chief rabbi and, among other duties, lecturer at the Rabbinical College, teacher at the local Jewish school and head of the central synagogue. Rav Richetti, who from 2010 to 2014 presided of the Italian Rabbinical Assembly, was a member of the Rabbinical Council, reference rabbi of the Milanese synagogue in Via Eupili and of the Jewish Community of Vercelli.
In a recent interview with Pagine, on the first anniversary of the start of the pandemic, he invoked with intensity the recovery of a "sense of closeness" that he saw increasingly endangered. In this last interview, Rav Richetti recalled the complex feeling of reading the Meghillat Esther in the silence of his synagogue, with hundreds of people connected at a distance.
As through his entire life, he chose to face the terrible year of the pandemic without harshness but with the strength of a smile, which has never stopped nor will stop radiating light.
May his memory be of a blessing.