The President of the UCEI Di Segni "On Liberation Day we celebrate identity and awareness"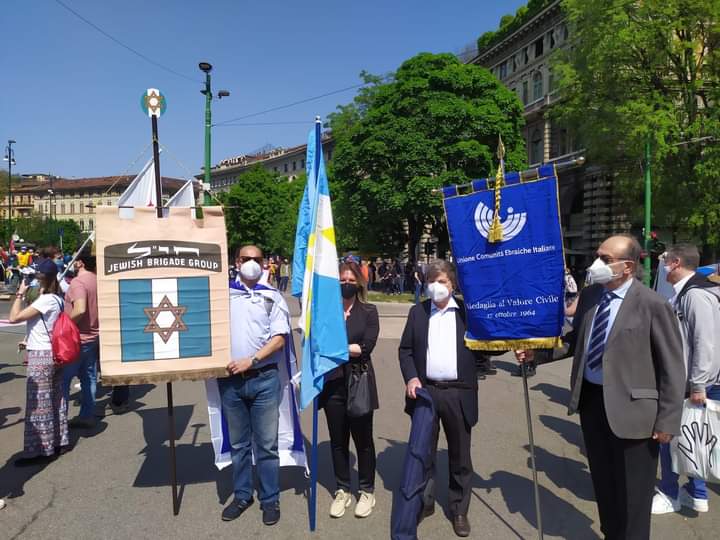 "April 25 is Italy's identity celebration. An appointment with history, with the homeland, with our flag, which can never be a 'divisive' appointment, but the collective recognition of what happened in our cities – from the largest to the smallest – and above all an opportunity to form consciences, educate young people, empower those in institutional positions of all ranks".
So the President of the Union of the Italian Jewish Communities marked the anniversary of Liberation day as an opportunity to strengthen the collective awareness. The community as a whole is called into question, she stressed: "who is today in the same situation as those who then could choose which side to be on. Against life or for life. Against the fundamental and natural values of freedom and peace, with indifference that hides selfishness and ignorance or against secular hatred and for a future without oppression. Choices made then by young and very young, by powerful and very weak".
Despite the restrictions set by the pandemic, many initiatives were organized by the Jewish communities. In Milan, the Jewish community participated in the ceremony in piazza Castello, the most important municipal event. The president Milo Hasbani and the Community Council invited the members "to be cautious, avoiding mass participation in order not to create gatherings".
Among the most significant events, the one that took place in Trieste, in the Risiera of San Sabba, the sole concentration camp with a crematorium set in Italy, with the participation of the Jewish communities alongside the regional and municipal institutions. The Jewish community of Rome met in front of the plaque affixed to the Great Synagogue in memory of the partisans, in the presence of the Minister of Defense Lorenzo Guerini, the president of the Community Ruth Dureghello and the chief rabbi of Rome Riccardo Di Segni.
In the capital, during the morning, a group of Roman Jews led by the former president Riccardo Pacifici paid tribute to the protagonists of the Liberation with a ceremony held in Porta San Paolo, a symbolic place of the Resistance, during which the hymns of Italy and Israel were sung, a thought was addressed to the volunteers of the Jewish Brigade, a wreath laid and a kaddish recited for the fallen.
Above, the insignia of the Jewish Brigade and of the Union of the Italian Jewish Communities at the ceremony in piazza Castello Milan.