NEWS UCEI President Di Segni: "Bergoglio's Visit to Auschwitz Is Important to Defend European Values"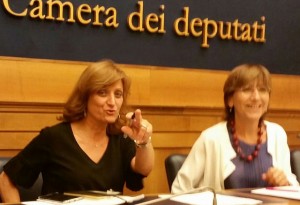 By Adam Smulevich
A message of appreciation for the decision to concentrate the emotion of his next visit to Auschwitz-Birkenau in a long and intense silence, has been sent to Pope Francis by the President of the Union of Italian Jewish Communities, Noemi Di Segni.
President Di Segni wrote in an open letter, which was also published by the Vatican newspaper, L'Osservatore Romano: "Dear Pope Francis, Your visit is precious and defends very important values, i.e., respect for others and respect for life. In our time new and terrible enemies are trying to destroy them and the formidable achievements that Italy, Europe and the entire world have been able to create since World War Two."
As a result of a pact for the generations after the Shoah, "values such as democracy, European integration and the existence of Israel, Di Segni writes, are evidence of the long way our society has come in remembering the dramatic lessons of the Holocaust as well as to guarantee everyone, without exception, a prosperous and better future."
Considering that nowadays "religions and their leaders are more than ever called to be an example for all citizens," Di Segni also stresses the fact that "in our future there is a long journey of commitment and collaboration in the knowledge that the elements that unite us are more and more significant than those that divide us."
During his visit to Auschwitz-Birkenau, scheduled for July 29, Pope Francis will meet ten survivors of the Holocaust and 25 people holding the "Righteous Among the Nations" title given by Yad Vashem.