Giro d'Italia, Israel Start-Up Nation dreams big "We are highly competitive", says owner Adams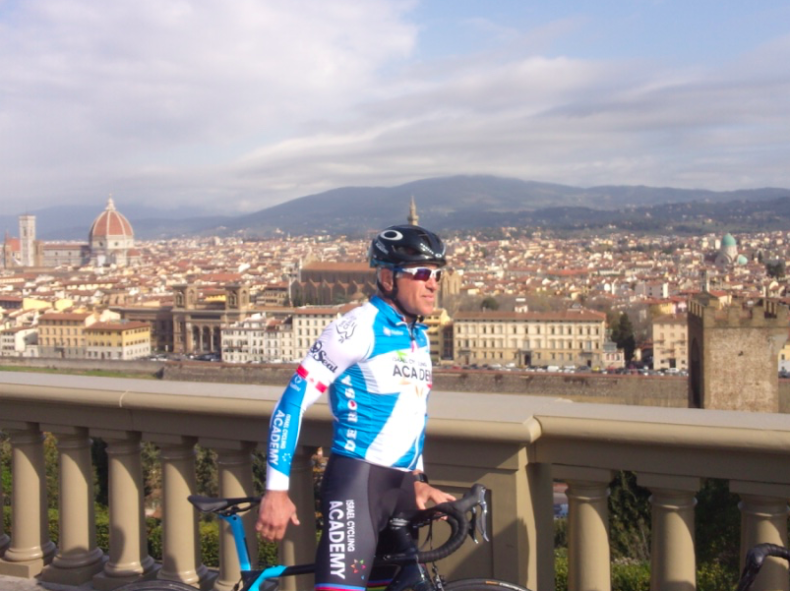 By Adam Smulevich
A new edition of the Giro d'Italia bycicle race has just started in Turin. Among the participating teams, running for the fourth consecutive edition, there is also Israel Start-Up Nation (ISN). Israel's first professional cycling team seems to compete with stronger ambitions than in the past. ISN is working to bring its captain, the Irishman Dan Martin, as high as possible in the standings.
There are good feelings about it. In his career Martin was in the final top ten three times in the Tour de France and in 2020 he arrived in fourth position at the Vuelta. A prestigious placement in the Giro, even taking this into account, seems possible. "We have never been so competitive" Sylvan Adams, the Canadian-born philanthropist owner of the team, confirmed to Pagine Ebraiche.
The hero of the last edition of the Giro was the British Alex Dowsett, already world record holder of the hour, who won a stage alone. A victory with many meanings: Dowsett suffers from haemophilia and for years he has been fighting for greater awareness of this discomfort. "Impossible to forget that day, our first stage victory in a great race", Adams told us. Dowsett is also in the running with ISN in Giro 2021. Together with him are the Israeli Guy Niv and two Italians: Davide Cimolai and Alessandro De Marchi. The Austrian Matthias Brändle and the New Zealander Patrick Bevin complete the team. The Latvian Krists Neilands, among the most talented cyclist of ISN, had to retire after the first stage due to an injury.
The Giro is the first big test of the season. The second, the most important one, will be next summer: the Tour de France. The Israeli team wants to run it as a protagonist. Especially with its new leader Chris Froome. The British champion, who won four Tours and one Giro in his career, has chosen Israel to relaunch. With the declared aim of a last triumph in Paris. The first races of 2021 saw him in difficulty, also hit by physical problems. There is concern, even in the team.
Two months left before the Tour starts. Adams and all Israeli fans hope that they will be enough for him to find the right condition.
(Above, the Canadian-born philanthropist Sylvan Adams in a recent visit to Florence).