Union of the Italian Jewish Communities: "The attack on Ukraine is an attack on Europe"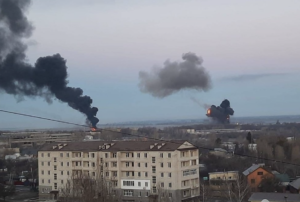 The Union of the Italian Jewish Communities strongly condemns the Russian aggression against Ukraine and its civilian population, which it hoped in every way to avoid. We are in the presence of a bullying violation of international norms that risks plunging not only the eastern region, but all of Europe, into a drama with no way out, demolishing decades of peace-building efforts, that was not at all obvious and inevitably, with great concerns, recalls what happened in September '39.
In these hours of terrible anguish, we are close to the Ukrainian people, to the Jewish communities in Ukraine and to all those who suffer from the effects of what is, in effect, an attack on Europe itself, its values and foundations, ready to offer support and solidarity.