Women leaving their mark: Forbes lists Tania Coen-Uzzielli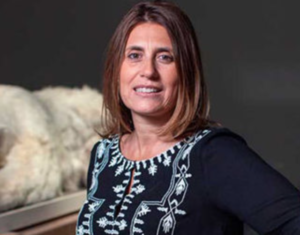 Since January 1, 2019, Tonia Coen-Uzzielli has been the director of the Tel Aviv Museum of Art-TAMA, an institution celebrating in 2022 its 90th anniversary and a history of successes. Before, she held important positions at the Israel Museum and was co-curator of the Israeli pavilion at the Venice Architecture Biennale 2018.
Born in Rome, trained in archeology and art history at the Hebrew University of Jerusalem, she is one of the leading figures of the Israeli cultural system. A commitment in which she always displayed a special attention to her country of origin, for which Italian President Sergio Mattarella recently awarded her the title of Knight of the Order of the Star of Italy.
Now comes a new recognition. According to the Israeli edition of Forbes magazine, among the most famous and influential in the world, her name appears in the ranking of 50 women who in 2022 most left their mark.
"For its location, the Israel Museum reminds of the Parthenon: you go up into the city to reach it, a bit like the Acropolis in Athens. It is a position that also represents its identity and function ", she told Pagine Ebraiche right after her appointment. "The Tel Aviv Museum of Art is instead an agora: it is fully inserted in the urban structure and is in close contact with all thing happening in a city that is always on the move". A reality of which she has become an interpreter of excellence.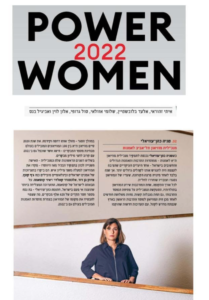 "When Tania Coen-Uzzielli took over the direction of the museum, she set herself the goal of making it accessible to an ever-wider audience", reads the latest issue of Forbes. The pandemic got in the way of her plans. But the director did not sit idle and less than three months later, "the museum was the first cultural reality in the country to reopen, with innovative exhibitions conceived during its closing". Those inizitiatives, strongly desired by Coen-Uzzielli, were rewarded by an immediate response also in quantitative terms. "In her three years at the top of the museum, the second woman to hold this office, over two million people have visited it," reported Forbes. Among the protagonists, artists such as Jeff Koons, Zadok Ben-David, Alexander Calder and Yayoi Kusama. Kusama, in particular, was the most successful exhibition ever presented in Israel "with an unprecedented number of visitors: 620,000".A figure "which should guarantee the museum a place, in 2022, among the most important institutions in the world".