Ardeatine Caves massacre, Rome remembers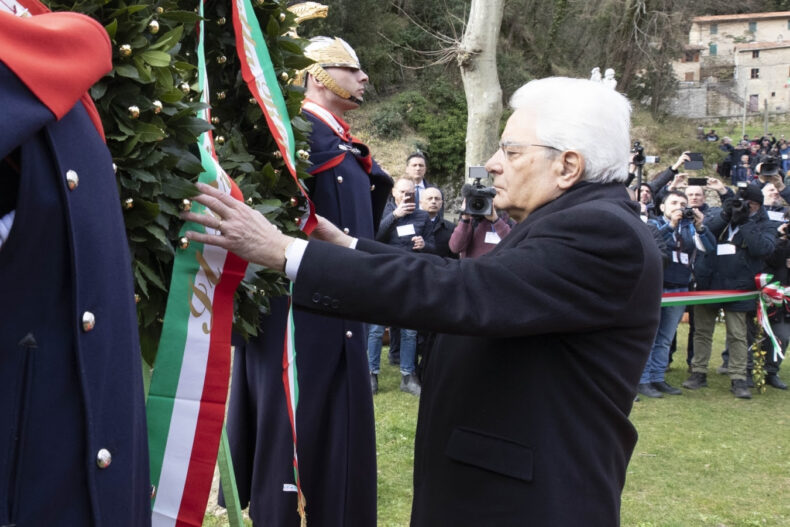 Italian President Sergio Mattarella paid tribute last week to the victims of the WWII Ardeatine Caves massacre outside Rome on the 79th anniversary of the killings. In a ceremony attended by the highest State authority, a laurel wreath was laid at the site on Rome's southern outskirts where on March 24, 1944, 335 Italians were executed by Nazi officers in a reprisal for a partisan attack that killed 33 German soldiers in central Rome on a street near the Trevi Fountain. The commemoration was attended, among others, by Defense Minister Guido Crosetto, Lower House and Senate speakers Lorenzo Fontana and Ignazio La Russa, Rome Mayor Roberto Gualtieri, UCEI President Noemi Di Segni, the Rabbi of Rome Riccardo Di Segni, the president of the Jewish community of Rome Ruth Dureghello, and Head of the Public Affairs Department of the Israeli Embassy in Italy Smadar Shapira.
The relatives of Marian Reicher and Heinz Tuchman, two victims of the nazi-fascist massacre who thanks to DNA exams have recently been given an identity, were also present along with students and associations. In the grandstand set up near the entrance to the quarries there was Deborah Lipstadt, special envoy of the US administration for the fight against antisemitism, who had been a guest of the UCEI for a discussion on the challenges and perspectives of her commitment, and Holocaust survivor and witness Tatiana Bucci.
The anniversary of the massacre was commented among others by Prime Minister Giorgia Meloni. "Seventy-nine years ago – her words reads a note – 335 Italians were barbarously slaughtered by the Nazi occupation troops in retaliation for the partisan attack in via Rasella. A massacre that marked one of the deepest and most painful wounds inflicted on our national community".
In retaliation for the action taken by Italian resistance in via Rasella, for every one German killed, the army seized ten Italians including civilians as well as numerous political prisoners and Jews who were in custody, plus five more who were also executed. Both men and boys were executed and their bodies dumped in the caves where the memorial is now located.
Photo Quirinale