NEWS Italy and Israel look at innovation together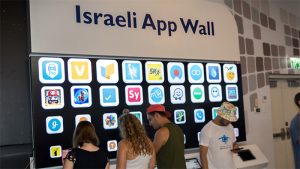 By Pagine Ebraiche staff
While Israel is still discussing when to restart some sectors – from trains to culture – after the coronavirus outbreak, one of its initiatives has already been relaunched: "Accelerate in Israel", the program fostered by the Italian embassy in Israel to allow Italian start-ups to 'accelerate' in Israel.
The new announcement was published on the Italian embassy's website last week, and applications must be submitted by July 31, 2020.
"Accelerate in Israel" is an instrument for financial support in the framework of the Agreement on Industrial, Scientific and Technological Research and Development Cooperation between Italy and Israel.
This year's edition can count on a doubled budget thanks to the support of the National Institute for Foreign Trade (ICE), which has decided to expand their initiative "Global Start-up Program" to Israel. The Program was organized in collaboration with the Minister for Technological Innovation and Digitalisation, the Israel-Italy Chamber of Commerce and Industry, and Intesa Sanpaolo Innovation Center.
"This initiative is a great chance for Italian innovation sectors," highlighted Minister for Technological Innovation and Digitalization Paola Pisano.
"The economic impact of COVID-19 has shown how important it is to make Italy ever more attractive at international level. This also applies to innovation and digital transformation. With the announcement 'Accelerate in Israel', some of our start-ups will be able to confront themselves with a high-tech, cutting-edge country, as well as to expand their knowledge. It is no coincidence that Israel is also known as the 'Start-up Nation'. The Italian government gives young businesses a prominent role in the national economy. Italian start-ups should broaden their horizons so that they can find, in our country, a welcoming environment which values the quality of their services," she declared.
Gianluigi Benedetti, the Italian Ambassador to Israel, has underlined this year's changes in the program: "with a stronger team, a doubled budget and new verticals in technology, this second edition offers to the most dynamic and resourceful Italian start-ups a unique opportunity to develop and perfect their idea of an enterprise, through first-hand experience in the Israeli innovation environment and through close discussion with international investors and entrepreneurs. The program is once again a major opportunity to benefit from the Italian and Israeli economic systems' complementarity, and to strengthen relationships between companies in the field of high technology and innovation."
Translated by Claudia Azzalini and revised by Mattia Stefani, both students at the Advanced School for Interpreting and Translation of Trieste University and interns at the newspaper office of the Union of the Italian Jewish Communities.