Families of Israeli hostages visit Italy "Do not forget them"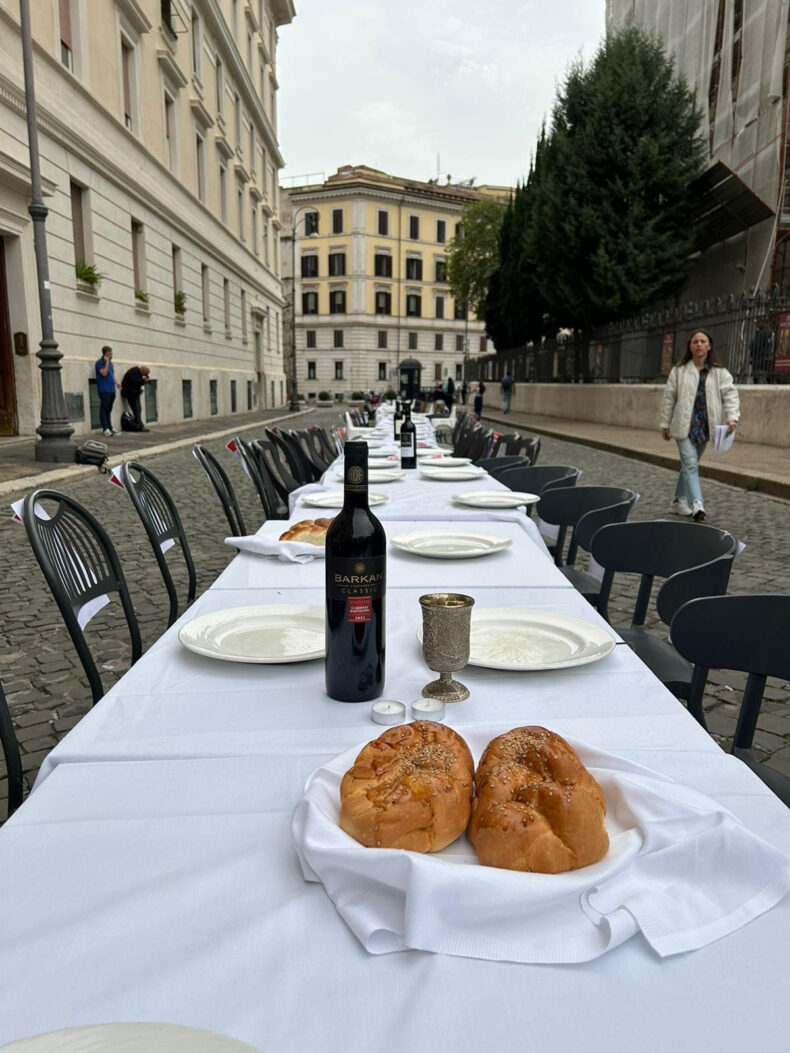 In the wake of the October 7th terrorist attack, a delegation of family members of Israeli citizens murdered or held hostage by Hamas arrived in Italy for meetings with the country's leadership and key figures in the Jewish world. The goal is to spread awareness and maximize media exposure about what happened in Israel and to secure the return of those who were abducted.
After the massacre, Italian Jewish communities have rallied around Israel, with demonstrations in Rome, Milan, Turin, Padua, and other cities. A table was set for Shabbat in via Catalana for the Israeli hostages taken to Gaza by the local Jewish community, just steps from the Great Synagogue in Rome (in the image).
Among the Israeli family members who traveled to Italy are Nadav Kipnis, whose mother Lilach and father Evyatar were both killed, and Ilan Regev, whose sons Itai and Maya were kidnapped at the Nova Music Festival. In Rome, also Chen Eshets, whose cousin Evyatar was also abducted at the rave party, and the son of Poland-born Alex Danzig, 75, Yuval. His father, whose parents survived the Holocaust, was kidnapped and is held captive in Gaza.
Foto @romaebraica