The Jews and the Medici family: Florence, a trip in a little-known ghetto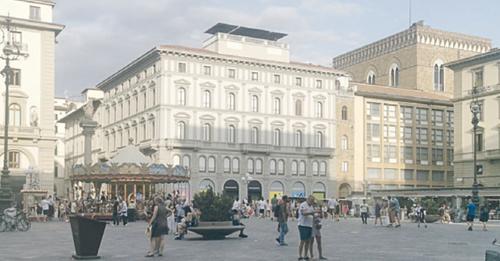 The history of the Jewish ghetto of Florence, which existed in the city between the sixteenth and nineteenth centuries, becomes an exhibition organized by the Uffizi Galleries. Arranged in the Gallery of Modern Art of Pitti Palace and curated by Piergabriele Mancuso, Alice S. Legé and Sefy Hendler (The Medici Archive Project), the exhibition, which can be visited until January 28, draws from the extraordinary cultural heritage of Florence as well as from important international loans.
Through manuscripts, paintings, and documents, it unveils a significant and forgotten chapter of the Medici's political strategy amidst centuries-old context of conflicts, diplomacy and cultural exchanges.
A three-dimensional model, meticulously crafted over a decade of research by the Eugene Grant Jewish History Program of The Medici Archive Project, reconstructs the ghetto's buildings and public areas.
Less renowned and seemingly less vibrant than others, the Florentine ghetto, unlike the Venetian ghetto established in 1516, did not rise to become a universal model of resilience and a beacon of new ideas. Nevertheless, it served as the heart of an important human, cultural, and spiritual microcosm, one that still awaits complete discovery.
A place of segregation, yet also the cornerstone of a significant human, cultural, and spiritual microcosm, the Florentine ghetto was established in 1570. Its creation was not directly initiated by the Pope but by Cosimo De' Medici, the first exponent of the cadet branch of the Medici family and founder of a dynasty destined to rule over Florence and Tuscany until the early 18th century.
Cosimo's decision was intended to appease the Church and its leader, no longer Paul IV, the promulgator of the segregation bull "Cum nimis absurdum," but Pius V. Pleased with Cosimo's choice to separate his Jewish subjects from the rest of Christian society by imposing clear residential distinctions, Pius V bestowed upon him the title of Grand Duke. Demolished between 1892 and 1895, the ghetto stood as the epicenter of Hebraism in Florence for nearly three centuries.