NEWS Second World War bomb defused near synagogue in Turin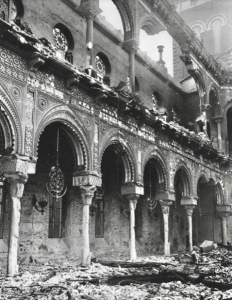 By Pagine Ebraiche staff
Thousands of residents were evacuated as explosive experts defused a Second-War-World bomb uncovered in the San Salvario neighborhood in Turin on Sunday.
The 250-kilogram bomb was dropped on the city by the Royal Air force in 1942. It was found during excavations in via Nizza, close to the city's synagogue.
Over 270 aircraft were used in the 1942 bombing. Among others, the synagogue was hit, as well as part of the Jewish community's archives. The building was rebuilt in 1946.
The operation to defuse the bomb and take it away was completed successfully by the Italian military.