EVENTS – EUROPEAN DAY OF JEWISH CULTURE Ferrara under the Spotlight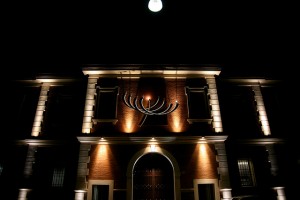 By Simone Somekh*
The European Day of Jewish Culture will take place on Sunday, September 14th, and the spotlight is on the city of Ferrara, appointed as leading location of the Italian rendition of the festival.
Qualified as World Heritage Site by UNESCO for its historical and cultural importance, Ferrara is located in northern Italy and is set to host several events during the Day of Jewish Culture, leading 76 other locations where the festival will take place.
The history of the Jewish community of Ferrara dates back to the 12th century C.E. During the 15th century, the ruling Duchy welcomed to the city hundreds of Jews that had been expelled from other European countries, such as Spain, Portugal, and Germany. The number of members of the community quickly rose to 2,000, marking the apex of the local Jewish population, which declined after Ferrara was annexed to the Papal States territories.
The Italian Racial Laws – promulgated by the Fascist regime in 1938 – and the consequent deportation of the Italian Jews to the Nazi Camps made the number of Jews in Ferrara drastically decrease during the 20th century. Today there are less than 100 members belonging to the Jewish community.
In 2003, the National Museum of Judaism and of the Shoah was established in Ferrara.
During the European Day of Jewish Culture, visitors will be offered guided tours of the ghetto, of the cemetery and of the museum, both in Italian and English. Dance, music and theater performances will be held throughout the entire day, as well as lectures about the theme of the festival, which was chosen to be "Women in Judaism".

*Simone Somekh is a student at Bar-Ilan University, Israel, and works as a freelance writer.