NEWS K.it, the Italian Kosher Certification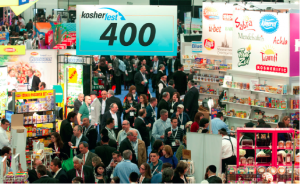 By Rossella Tercatin
The Union of Italian Jewish Communities (UCEI) has launched the first national kosher certification, aiming at offering both producers and consumers the opportunity of merging the quality of Made in Italy with the guarantees offered by kosher standards.
The hechsher K.it received the patronage of the Italian Ministry of Economic Development and was developed in cooperation and under the supervision of the Italian Rabbinical Assembly (ARI).
"In 2010 UCEI launched the 'Kasherut Project' to promote Kosher certification at the national level with the aim of spreading the high quality and originality of Italian products, in observance with Jewish dietary rules." as reads the UCEI website. "The 'Kasherut Project' aims to spread the Kosher certification of Italian agri-food companies as well as organizing and supporting the Kosher certification processes in the country. It is also for the promotion and distribution of food internationally certified through the guarantee K.it trademark: the symbol of Kasherut certified products, Made in Italy."
The UCEI stand presenting K.it aroused a lot of interest at the New York Kosherfest, one of the leading kosher food and beverage trade events, said Jacqueline Fellus, UCEI board member responsible for religious affairs. "I learned many things at the Kosherfest. First of all, I was able to learn how the American kosher certification agencies are able to reach the non-Jewish public."
"It is very important to remember that the goal of this project is not to make a profit, but to help to spread kosher products and make them as available as possible both on an national and international level," said Daniele Pavoncello, the person in charge of implementing the project.
Several companies have already signed up to get certified.
The UCEI kasherut department is also working on a database of all kosher products already available in Italy and will soon be published online.