NEWS "An attack against the fundamental values of the whole Europe"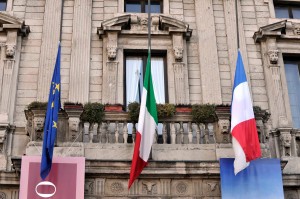 By Rossella Tercatin
Italian Jewish leaders expressed their shock and condemnation after the terrorist attacks that took place in Paris last week.
"The appalling events of these past few days represent an attack against the fundamental values of France and the whole of Europe," said the president of the Union of Italian Jewish Communities (UCEI) Renzo Gattegna in a message sent to French President Francois Holland and to Roger Cukierman, president of the Conseil Représentatif des Institutions juives de France on Sunday. "Italian Jews would like to communicate their closeness and gratitude for the extraordinary lesson offered by the different parts of French society," he added. "To the enemies of the freedom of expression and satire to those who instigate hate, anti-Semitism and discrimination, who would like to impose cultural models which are not compatible with our society, we want to give a firm response, inspired by the great values of pluralism and democracy that France has spread throughout the whole world."
In Venice, the president of the Jewish Community Paolo Gnignati and the entire council took part in a rally promoted by the Alliance Francais, where the Chief Rabbi Scialom Bahbout also met the city Imam Amal Mohammed.
The Chief Rabbi of Florence Joseph Levi sent a message to the City Council. "It is the moment to strengthen our friendship and our cooperation to spread the culture of life of love for all mankind and for different cultures. A democracy must seek to preserve the future of humanity and of open and creative societies looking for the divine presence".
"We are not afraid, we have been living in a state of emergency since 1972" commented the president of the Jewish Community of Rome Riccardo Pacifici. "We are not considering increasing security measures. We have grown up having the Police in front of our schools already."