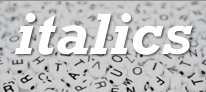 By Daniela Gross
This announcement has nothing to do with the troublesome international current events of the last few days.
But it is good news, in some ways more meaningful to the Jewish world than it would seem to be at first. Starting in October, the "King of Cheeses" – as Italian Parmigiano Reggiano has been nicknamed – will be available with a double kosher certification. As reported by Davide Paolini on Il Sole 24 ore, about five thousand units of it, certified by OU-The Orthodox Union and OK-Kosher Certification, will be distributed on the international markets by the producer Bertinelli, a farm in the outskirts of Parma.
It's not much, considering how large the market for quality kosher food around the world might be. Only in the US, it is estimated to be worth 12.5 billion of dollars, and its growth is remarkable. This increase in market demand is not driven only by religious issues, but by consumers' perception that kosher foods are of a higher quality, safer, and healthier. Parmigiano Reggiano, as Italians know very well, is a delicious cheese, which can enrich even the simplest dish. But Italy has much more to give to the international kosher market. In fact, the Union of the Italian Jewish Communities spearheaded a project to spread kosher certification among Italian producers, through the specific brand "K.it", which symbolizes products both kosher and Italian.