NEWS New Funds for the Jewish Museum of Italy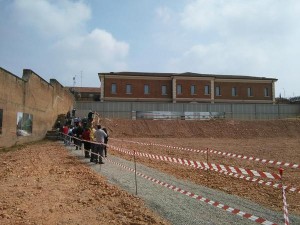 By Adam Smulevich
The Italian government has allocated seven million euros to the development of the National Museum of Italian Jewry and the Shoah (Museo Nazionale dell'Ebraismo Italiano e della Shoah, MEIS) in Ferrara last week.
"Funding the MEIS is a matter of great cultural and historical significance," the Minister in charge of cultural heritage Dario Franceschini said.
Other allocations were decided for the refurbishment of strategic museums and heritage sites in Italy, such us the Colosseum in Rome, the Uffizi Gallery in Florence and the Museum of Ancient Ships in Pisa.
The National Museum of Italian Jewry and the Shoah, already under construction, is located on the site that once housed the city jail. Among the partners who are backing the initiative are the Ministry for Cultural Heritage and Activities, the Ferrara City Council, the Contemporary Jewish Documentation Centre (CDEC) and the Union of Italian Jewish Communities (UCEI).
The allocated funds will be used to build one of the five structures (in glass) that will form the backbone of the Museum. Meanwhile, work on the site continues, especially in the garden and in the central structure called "Lot C". The garden will host the four other glass structures of the project, while "Lot C" will serve as home for the documentation center and library.
According to the work scheduled, the first delivery of the garden will take place in the summer of 2016. "Lot C" on the other hand will be ready in 2017.