Venice and Biella under the Spotlight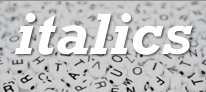 By Pagine Ebraiche staff
Lately, Jewish Italian history and present have been receiving a lot of attention from international media. The approaching celebrations for the 500th anniversary of the Ghetto of Venice have been widely covered in the most important media outlets all over the world.
Last week, a reportage by Bosniac photographer Ziyah Gafic was featured on the CNN website.
"There is a seductive, timeless aura to Gafic's photos of the ghetto," writes Helena Cavendish de Moura.
However, in the past few days, another historic Italian Jewish community has been under the spotlight: Biella in Piedmont, where a Torah scroll has been identified as probably the oldest in the world still owned and used by a Jewish community.
"Dario Disegni, the president of the Foundation for the Preservation of Jewish Heritage in Italy, told a meeting of the foundation board in Rome on Wednesday that Carbon 14 dating carried out by the Geochronology Laboratory of the University of Illinois put the date of the scroll at around 1250," the Jewish Telegraphic Agency reported.
"The Biella scroll is not the oldest Torah scroll to have been found in Italy, but is the oldest that is still valid and still used by a Jewish community. In 2013 a Torah in the collection of the University of Bologna library was carbon dated to between 1155 and 1225 and identified as the oldest complete Torah scroll known to exist. The foundation has launched a $22,000 crowdfunding campaign to cover the costs of the Biella scroll restoration".