NEWS European Day of Jewish Culture 2016 Will Focus on Languages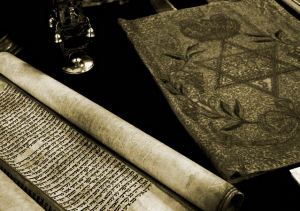 By Francesca Matalon
Hebrew, of course, but also Aramaic, and then Ashkenazi Yiddish, Sephardi Ladino, Greek, Russian and also Jewish-Italian dialects should not be forgotten. All of these are Jewish languages that will be the subject of the upcoming European Days of Jewish Culture, the annual event promoted by the European Association for the Preservation and Promotion of Jewish Culture and Heritage (AEPJ). In Italy the day chosen is September 18, and as usual synagogues, museums and many other Jewish sites of all communities and cities in the country will welcome citizens and tourists with many cultural initiatives, among which are guided tours, shows, and wine and culinary events.
Not everyone knows the difference between ancient Hebrew and Aramaic, or that Hebrew can be pronounced in various ways or that Jews on the Greek island of Corfu used to speak an ancient Puglia region dialect. As well Moroccan Jews brought their dialect, called Haketia, to the Amazon. These and many other curiosities of "this joyful Babel crossing millennia and continents" – as written on the AEPJ website – will be investigated during this year's European Day of Jewish Culture, which celebrates its 17th edition.
But the whole month of September in Italy will be full of dates to save. On September 3 and 4 – coinciding with the European date of EDJC 2016 – the National Museum of Italian Judaism and the Shoah (Meis – Museo nazionale dell'ebraismo italiano e della Shoah) will hold its Jewish book Festival (Festa del libro ebraico) for the seventh year. As every year, the program of the festival will include conferences, round tables and other events to discover Jewish literature in Ferrara's beautiful setting.