ITALICS Boutique Italian Museum Explores History of Lecce's Medieval Jews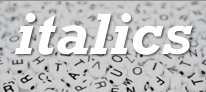 By Livia Albeck-Ripka*
The Jewish heritage of a tiny town is being brought back to life with a museum on the site of an ancient synagogue in Lecce, Italy. Palazzo Taurino, which opened last month, was conceived to educate tourists and locals alike on the once thriving Jewish community of the southern Italian town that today is non-existent.
"It's totally different to what it used to be in the Middle Ages," said Fabrizio Lelli, a museum curator and an associate professor of Hebrew language and literature at the University of Salento in Lecce. "There used to be a thriving community," he said. "Nothing remains."
In four weeks, the museum, based in the cellar of what is now a bed and breakfast, has already drawn more than 1,500 visitors to its permanent exhibition, "Sotto il Barocco: Meeting the People in Medieval Lecce." On display are remnants of Medieval Jewish life, including mezuzot, columns of the former synagogue, Hebrew inscriptions, and a mikveh, which remains in the building and is believed to have been consecrated as the church of Santa Maria dell'Annunziata in 1495.
"Underground there is still a running river," explained one of the museum's new employees, Francesca Mazzotta. "So, we would like to build a pump system to get the water in the mikveh." Mazzotta said she and her colleagues were also seeking support and funding to produce an audio guide, construct a scale model Medieval ghetto and develop a tour of Lecce and surrounding Jewish communities in Salento. (An adjoining kosher restaurant also sells local wine and olive oil.)
"When [visitors] see some parts of the museum, and when we tell them about the old synagogue…or about how big the Jewish community was, we are able to give them strong emotions and we feel them as well. It's the best part."
Likewise, Lelli reflected on the museum as a space where academia could come to life. "Most of our research is addressed to scholars…[and] this was a way for me to share my research activities with ordinary people," he said, adding that the museum was designed to be "a place where somebody who already knows about Judaism can understand more about the Jewish presence in Lecce, and someone who doesn't know can figure out what Judaism in the Middle Ages in Southern Italy was."
*This article was published in Tablet Magazine on June 23, 2016.