NEWS Jewish Teacher Honored by the President of Italy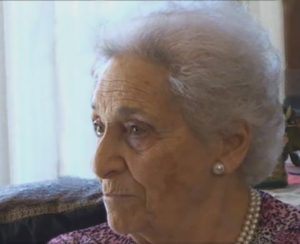 By Adam Smulevich
 
The President of the Italian Republic Sergio Mattarella conferred one of the highest Italian honor, the title of Commendatore dell'Ordine al Merito della Repubblica, upon a former teacher and principal of the Jewish School "Vittorio Polacco" in Rome, Emma Alatri.
Alatri, 90 years old, has been selected together with other people who distinguished themselves in their field, because of her ability "to transmit, with her testimony and her teaching, the values of freedom and democracy" to many generations of students. 
 
Alatri worked at Jewish School from 1945 to 1979, but she is still a point of reference for the entire Jewish community.