ITALICS Giro d'Italia pays tribute to hero cyclist who saved Jews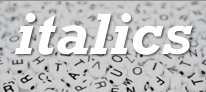 By Lianne Kolirin*
The 11th stage of Italy's annual Giro d'Italia cycling race started today in front of a cycling museum dedicated to a Righteous Gentile, Gino Bartali.
Mr Bartali was an Italian champion cyclist who saved hundreds of Jews from the Nazis.
Today's race kicked off in Ponte a Ema, just outside Florence, where Mr Bartali was born and the location of the museum dedicated to his life.
Mr Bartali, who died aged 85 in 2000, smuggled messages from the Resistance and false documents for Jews in his bike frame. He had been riding through central Italy as part of his training schedule.
Having won the Giro d'Italia twice in 1936 and 1937 and the Tour de France a year later, he was the country's most renowned cyclist in the pre-war era. Under the guise of a training programme, he would travel around central Italy putting himself at risk to deliver the crucial documents.
On Monday members of the Israel Cycling Academy, Israel's first professional cycling team, joined the Mayor of Florence, city council members, and Jewish representatives at a commemorative ceremony in the city.