The Importance of Listening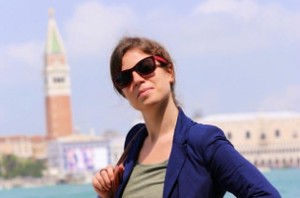 By Susanna Calimani*
Last week, Piero Terracina was in town. Invited by Italia-Altrove Frankfurt, a local Italian organization, he told us a bit about himself and about his experiences, about his life before and after Auschwitz. He tried to condense everything in less than two hours, but actually it was less than one hour, since half of the time was devoted to the German translation of his sober words.
The audience was mainly made of Italian expats with their sons and daughters, and I started to wonder if they were old enough to listen to those words, what they knew already, whether they could imagine or understand what even we, adults can hardly realize.
Piero eventually said that the most important thing is for young people to listen, to learn and to repeat and those young people having listened to his story twice: first in Italian, then in German- are already halfway.
*Susanna Calimani is a wandering economist currently based in Frankfurt.