ITALICS After Vote, Italian Jewish Leader Says Hopes Country Will Remember Fascist Past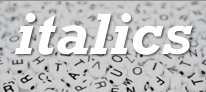 By Tamara Zieve*
The rise of fascism in Italy at the beginning of the 1920s was similar to that of contemporary Italy, the country's Jewish leader Noemi Di Segni told The Jerusalem Post on Monday, after election results showed that voters favored anti-establishment, far-right parties over the mainstream ones.
While stressing that the picture is not clear yet as the coalition is yet to be formed, Di Segni – the president of the Union of Italian Jewish Communities – voiced concern that her country's democracy and cultural achievements may be under threat.
Italy's parliamentary election ended in deadlock but votes were still being counted, and there was not yet a definitive breakdown of parliamentary seats. The inconclusive election left open a wide range of possible alliances, putting the anti-establishment, populist Five Star Movement in the driver's seat as the largest party, with about 32% of the national vote.
"It's the issue of populist parties – which is of course not only an issue in Italy," Di Segni said. "It's radicalization, extremism and populism together, which is preoccupying," she continued, questioning the tools with which the populist parties can govern the country.
For the Jewish community, she said, maintaining values of integration, of being part of Europe and ensuring a certain level of culture in the country are most important.
"The rise of fascism in Italy at the beginning of the 1920s is similar in certain respects, as it was the power of populist protection rising from the bottom and not from the intellectual and leading cultural forces," she said.
She said Jewish community concerns on the whole were no different from those of their countrymen, though she acknowledged that of course this was the decision of the voters, many of whom did vote for far right and populist parties.
"I think the real struggle and real challenge for the country today is remembering its past… to remember the history of fascism in Italy – of what has happened and can happen," she concluded.
The Union of Italian Jewish Communities supported a march against fascism and racism that was held last week in Rome. The demonstration aimed to show solidarity against extremism, after pre-election political violence culminated in a shooting incident in which an Italian man opened fire on African migrants in the central city of Macerata, wounding six.

*This article was published in The Jerusalem Post on March 6, 2018.