ITALICS 'This Was a King Who Betrayed His Country'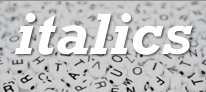 By Ben Cohen*
Seventy-three years after the end of the Second World War, the gallery of European leaders who proudly collaborated with the Nazi German regime remains firmly established. France had Marshal Philippe Pétain. Romania had the former army officer and prime minister Ion Antonescu. And Italy, of course, had Benito Mussolini, the former socialist parliamentarian who reinvented himself as "Il Duce" at the head of Italy's fascist movement.
All of these wartime dictators had their indispensable sidekicks. In Mussolini's case, among their number was King Victor Emmanuel III of the House of Savoy, who acceded to the throne in 1900 and temporarily held the titles of "Emperor of Ethiopia" and "King of the Albanians" during a 46-year reign that ended with Italy devastated by fascist rule. It was the king who enabled Mussolini to become an unchallenged dictator by 1928. And it was the king who provided his signature on the notorious Italian "Racial Laws" of 1938, which stripped Jews of basic civil rights, forbade them to enter into marriages with non-Jews, confiscated their property, and banned them from jobs in government and finance.
For all this and more, Victor Emmanuel continues to be reviled by large numbers of Italians, including many members of the small Jewish community of 23,000. Yet, as Noemi Di Segni — the president of the Union of Italian Jewish Communities (UCEI) — pointed out in a conversation this week with The Algemeiner, "many important cultural institutions, like libraries and schools and even streets, are named after the king."
"You may have heard of Giovanni Falcone," Di Segni continued, referring to the courageous judge in Sicily murdered by the Mafia in 1992 during a crackdown on organized crime. "We don't have schools named for him, but we do for a king who betrayed his country."
Like her colleagues elsewhere in Europe, Di Segni wants to focus on the emerging challenges for Italy's 2,000-year-old Jewish community — but, in true continental fashion, the painful memories of the past keep striking their blows.
Elected as president of UCEI in July 2016, Di Segni is approaching the halfway mark of her term. She is not the first woman to have headed the Italian Jewish community (that achievement belongs to the late Tullia Zevi, the renowned wartime journalist who was elected to the role in 1983), but she is, as she chuckled, "the youngest," at the age of 47. In a position that is more often than not in the public eye, Di Segni made headlines in December, when she spoke out against the return of Victor Emmanuel's remains from Egypt for reburial at the former royal family's mausoleum near Turin.
"We need to say it clearly, in all fora: Victor Emmanuel III was an accomplice of the fascist regime, whose rise he never opposed, and of its violence," Di Segni said in a statement at the time — a firm stance she maintained.
"Our position was to say 'no way,' to any return (of the king's remains) to Italy," Di Segni said. "We expressed this position not just as Jewish people, but as Italians. It's not only us — Italian people everywhere have these feelings, because it was not only us, the Jewish people, who suffered the consequences of what this king has done."
For Di Segni, there is a duty to the past primarily because of the future. "If you forget what happened eighty years ago, you'll forget what happened yesterday," she said. "We Jews remember what happened 3,000 years ago, after all."
"You know, there are young people who gave their lives for this country," she continued, "from Australia, from the United States, from Britain. It's them we need to remember with gratitude, not a king who was a traitor."
Di Segni situated the controversy over Victor Emmanuel in the context of growing discomfort with how the past is seen in Italy. In a separate development last month, the Rome newspaper Il Tempo — in darkly humorous swipe at Italy's current crop of leaders — named Mussolini its "Man of the Year" for 2017.
"I don't think Il Tempo made this choice in a positive way," Di Segni said. "They made a satirical choice, it was an intelligent way of highlighting how our society feels about these symbols." Nonetheless, she added, those Italians nostalgic for the fascist past would "have been happy to see this kind of choice."
"The real issue is the problem in Italy of a return of fascist or neo-fascist behavior, ways of legitimizing racial hate," Di Segni asserted. "Every day, it feels like more and more."
In a country whose attention is consumed by soccer, Italy's soccer stadiums are an especially febrile platform for the display of fascist symbols, the chanting of fascist slogans, and the continual harassment of black players by fans uttering racist pejoratives. The Rome club Lazio, whose historical supporters included Mussolini, has a notably dubious international reputation in that regard — though Di Segni was quick to emphasize that "Lazio is far from being the only one, this is a problem for all of the clubs."
Last October, Lazio's hardcore fans caused outrage when they distributed stickers showing Anne Frank dressed in the jersey of a rival team — a way of degrading them as "Jewish." In response, Italy's Football Federation instructed the country's soccer clubs to publicly read out a short passage of Anne Frank's diary before kickoff at the next set of matches. Lazio's players, meanwhile, warmed up on the pitch wearing t-shirts showing Anne Frank's face with the message, "No to Antisemitism!"
The reading from the diary was not entirely successful. At Lazio, dozens of supporters gave fascist salutes and chanted fascist songs, while at the Turin club Juventus, some supporters turned their backs.
For Di Segni, the reading "was a sentimental answer at that precise moment." But it also spotlighted an important opportunity. "Our young people are growing up in a world that is fast and flat," she said. "Schools are not enough, family is not enough, books, documentaries, these are not enough."
By accepting honestly that vast numbers of people experience a deeply emotional relationship with their chosen soccer club, Di Segni argued, a new vista is opened. "Sport is like a door that enters into people's feelings," she said. "They watch, they hear, they sing, and through all that, through knowing that football is the subject of strong feelings, you can transmit positive values."
The historically deep integration of the Jewish community into Italy's national culture and life is a source of pride for Di Segni. In another landmark event during a busy December, Italy's National Jewish Museum opened in the northern city of Ferrara — a place as significant for the development of Judaism in Italy as Cordoba was for Judaism in Spain, or Vilna for Judaism in Poland and Lithuania.
"The idea was to have a space which engages in a dialog with visitors," Di Segni said of the state-of-the-art, multimedia facility. While the Italian experience of the Holocaust is an integral component of the museum experience, Di Segni underlined that "the Jewish people is much more than the story of the Holocaust."
"This is the story of how Jews in Italy have lived and are still living," she said. "It shows the heritage of Judaism in Italy, Ashkenazi and Sephardi. And at the international level, it's a major attraction for people from other Jewish communities, and for people from all over the world."
As for the future, Di Segni eyes that with a degree of wariness. Lack of civic education is a major concern, she said. "We had a referendum in 1946 that abolished the monarchy," she observed as an example. "Young people now have to know why it was that people back then rejected the monarchy, what convinced them to choose republican government." To see where historical ignorance can lead, Di Segni argued, look no further than the successive resolutions about Jerusalem at the UN and its various bodies. "You can have a negotiated, political resolution of the question of Jerusalem," she said. "But for that to happen, you cannot deny history, you cannot say that it was never the city of the Jewish people."
Day to day, Di Segni is occupied with the demands of her role, from ensuring continued high-quality Jewish education to assisting Jewish families experiencing hardship — a problem she said is becoming more acute.
"Externally, we have a really important challenge with the other religions, and with those of no religion," she said. "It's very important to show that religious values can serve the non-religious parts of the country — not by having them become religious necessarily, but by encouraging and helping them to do something positive for society."
*This article was published in The Allgemeiner on January 14, 2018.