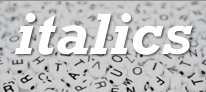 By Michael Fraiman*
In Rome's Piazza Barberini, Israelis are huddling around a towering nine-metre-tall hanukkiah, besieged by colonial buildings adorned with pine-needle garlands and bulbous red ornaments. A small group of loud Hebrew speakers making a scene in the Catholic capital of the world – if ever there was a metaphor for Judaism, this is it.
It's the third night of Hanukkah, but the 30th anniversary of this holiday celebration. Rome's Jewish community – galvanized, at least tonight, by the local Chabad chapter – hired a cherry picker to elevate a middle-aged Jewish man clutching prayer sheets in one hand and a large torch in the other to light the enormous hanukkiah. Beside the machine, young Italian soldiers in camouflage watch over the 150-person crowd with mild bemusement.
By any measure throughout Rome's millennia-long history, this is an odd sight. Two thousand years ago, the Roman Empire defeated the Jews in battle, looting their treasures and destroying the Second Temple. Five hundred years ago, Jews in these parts were crammed into ghettos by the Pope and stripped of their humanity and political agency. Setting aside the Jewish stuff, 300 years ago, in this very plaza, instead of the decadent fountain of the demigod Triton – sculpted by Gian Lorenzo Bernini – officials sprawled out anonymous corpses for public identification.
But all that, as they say, is ancient history. My wife and I wanted to see Rome's famous Hanukkah celebrations, so we found a hotel near Piazza Barberini (Hotel Cinquantatre, which is nicely furnished and one block from the action) and landed good spots for the nightly ceremony. Rabbi Ronnie Canarutto, whose family has lived in Italy for generations, stands before an enormous hanukkiah, gesturing wildly. Speaking in Hebrew, he discusses the strength and conviction of the Italian Jewish community.
"We're here," he proclaims, "and we're staying."
It's a sentiment that's echoed by every Roman Jew I met. They're particularly proud of being neither Ashkenazic nor Sephardic – their ancestors arrived directly from Jerusalem, before the mass exodus of Jews from their ancestral homeland – and their culture has since intertwined with that of the city itself.
For example, many Roman restaurants will fry up hefty local artichokes, but the dish's official name is carciofi alla giudia – artichokes, Jewish-style. Gentile Romans have since adopted it, and today one can find the appetizer well beyond the walls of the old Jewish ghetto.
My wife and I, however, wanted to try them in their original setting, so we pop into a restaurant called Nonna Betta, which claims to be the only spot on the Jewish strip serving "real" Jewish artichokes. Flowered out on crisped leaves, the artichoke meat is soft as butter, doused in plenty of oil and makes for a welcome vegetable in a nation of cured meats, handmade pastas and cheesy pizzas.
Leaving the restaurant, we wander down the cobbled street and spot a series of decrepit-looking buildings that were not torn down after the abolishment of the Jewish ghetto in the 1880s, following the unification of Italy. A little farther on, we spot another hanukkiah, which was erected for a newer celebration set up by the local community after the giant one in Piazza Barberini took off, but pass it by, beelining instead for a eatery called Pasticceria Boccione.
This is an unmarked, no-frills bakery on the main drag, Via del Portico d'Ottavia, which appears to always be bursting with people – which is to say, filled to its maximum capacity of six. Its specialty is pizze, a sugary log filled with candied fruits, raisins and almonds that's baked until the charred raisins bubble from the top like warts. It tastes better than it looks. Rich and dense, the crunchy outside belies its perfectly doughy inside. Still peckish after lunch (Nonna Betta is nice, but the portions are too small for the price), we also share a slice of Boccione's cheesecake – a crunchy shell packed with ricotta and underlined with a fruit jam.
We then meander south of the bustling street, just above the Tiber river, to Rome's grand Jewish synagogue. Its sandy exterior is a homage to the desert from which Jews emerged after so much strife. Inside, the ceilings are painted with stars and rainbows, biblical references that accentuate the enduring spirit of our people.
The message resonates. Even after the ghetto was formally abolished and hundreds of Jews chose to leave, hundreds more preferred to stay, priming themselves for impending tragedy. In 1943, just outside these gilded synagogue walls, in an adjacent plaza beside pillars of ancient ruins, German soldiers parked their trucks and grabbed as many Jews as they could, around 1,000 in all, before driving them off to Auschwitz, where almost all of them were murdered.
Roman Jews have little to take for granted. Their mere presence in this city is an anomaly. But they're here, and they're staying. And in December, they gather to sing Hebrew songs in the street and pass around aluminum trays filled with simple homemade sufganiyot. It's a Hanukkah story worth telling.

*The article was published in The Canadian Jewish News on December 13, 2018.