Italics – My Holiday Recipe: Sweet Ricotta Cheese Latkes Inspired by Hanukkah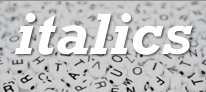 This may be cheating, since Hanukkah came and went early this year, wrapping up on Dec. 10, but that doesn't mean it's too late to whip up a batch of ricotta cheese latkes.
Kat Romanow came across this recipe while doing research for a Hanukkah party a few years ago.
"There was this lesser known tradition around Hanukkah of eating dairy foods to commemorate the story of Judith killing Holofernes," she explained.
Kat Romanow, left, and Sydney Warshaw founded The Wandering Chew in 2013. (Submitted by Sonia Primerano)
In the story, the heroine Judith saves her town from Assyrian invaders with some quick-thinking and a nice cheese plate.
"Judith saved the town and all the Jews in it by feeding him lots of salty cheese, and he drank lots of wine because he was so thirsty. And he passed out and she cut off his head," said Romanow.
Consider this a cautionary tale against over-imbibing this holiday season.
Romanow says this story led her to discover that ricotta cheese latkes were the first kind of latkes made by Jewish people in Italy, so she decided to try them out.
She runs the café, Fletcher's, at the Jewish Museum of Montreal and hosts food-based events for The Wandering Chew, a small business she co-founded with Sydney Warshaw.
Together, the two Montrealers aim to preserve, revitalize, and innovate Jewish food traditions through events like pop-up dinners, cooking classes, and special culinary programming.
She said some people even within the Jewish community might not have ever heard of or tried a ricotta latke, but that the dish went over quite well.
"Normally people don't associate these foods with Hanukkah at all," she said
"What we try to do at our events is to introduce people to lesser known food traditions or different food traditions from Jewish communities they may not be familiar with. So this is kind of the perfect recipe to do that."

The article was published in CBC on December 22, 2018.