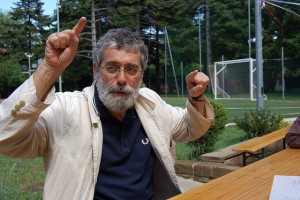 By David Bidussa*
In Naples at the Umberto High School the students' representatives are fighting over adding the song "Bella Ciao" to the program for a concert on December 20. "Bella Ciao" has never celebrated victory, but it has been sung as a force of changing history. The lyrics explain that people are hurt but not defeated, that the game is not over, and that nobody forgets.
At public remembrances in recent times the song has expressed a tribute to the moment of parting. It states that the dream is still alive. It was sung in Paris in January 2015 after the massacre at "Charlie Hebdo "and at Maraghana in Algeria in June 2004. Ferrat Mehenni sang it at his son's funeral as a sign against the political powers and Islamic extremists. In Naples those who don't like "Bella Ciao" have declared which side they are on.
*David Bidussa is a historian of social ideas.