Notizie felici – Latke v. Hamantasche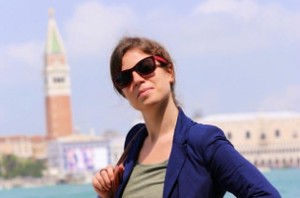 By Susanna Calimani*
Every December, the Weihnachtmarkt comes to Frankfurt: same stands, same food, same objects, same souvenirs, same locations. I know them by heart: there is first the flammlachs (the salmon cooked on the fire), then the gluhwein (the hot red wine), then the stands of super non-kosher whatever, then the candies, and finally the kartoffelpuffer, my favourites. They are deep fried potato patties, to be eaten with either apple sauce or sour cream.
They are too similar to latkes not to be a relative of latkes of some sort and, as often happens, I am not sure of who copied whom. But this year, when eating my usual latke/kartoffelpuffer, I found out that there is an official academic yearly debate, organized in the form of a symposium by the University of Chicago, called "The Latke-Hamantasche Debate". It is a humorous debate revolving around the different merits, meanings and essence of these two Jewish delicacies, in the attempt to establish the supremacy of one over the other. The debate started in 1946, it has moderators, debaters of any kind, videos you can easily find and watch online, a book published in 2006, essays about the role of Latke and Hamantasche in the literature or in human evolution, their chemical properties and their hermeneutics, a psychoanalytical approach, and much more.
Among the notable arguments, one by Milton Friedman, Nobel prize in Economic Sciences, trying to determine the marginal rate of substitution of Latke for Hamantasche, taking into consideration "the parameters describing the psychological, gastronomical, and intellectual characteristics of those relevant consumer units". After 72 years there is still no official winner.
Frankly, the contrast between the sweetness of the dough and the slight acidity of the filling of my mother's hamantasche can definitely compete with that of the apple sauce that clears the onion aftertaste when biting a latke. But fried is fried is fried, and I am pretty sure that Gertrude Stein would agree.

*Susanna Calimani is a wandering economist currently based in Frankfurt.