SPORTS Israel Academy to Participate in the Giro D'Italia 2019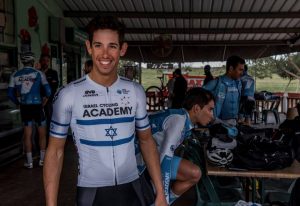 By Adam Smulevich
The cycling season is beginning and once again this year a special team is at the front line: the Israel Cycling Academy, the first Israeli professional team that many of our readers will remember from the last Giro d'Italia which started from Jerusalem.
The team presents a strong bond with Italy. In fact, three Italian athletes will compete under its colors: in addition to Kristian Sbaragli, confirmed after last year, there are Davide Cimolai and Riccardo Minali. As it happened in 2018, moreover, the Academy received a wild card to participate in the Giro d'Italia 2019.
The invitation is recognition of the work done by the Israel Academy, which came very close to winning one of the most significant alpine stages of the last edition. It also represents encouragement for the future. "The invitation to the Giro d'Italia has made us happy and proud. We did well in 2018, but we want to do even better," commented team manager Kjell Carlstrom.
The first test for the Academy will be the race Milan-Sanremo ("The Spring Classic") which will take place in March. The competition is an important beginning for a year that will be decisive for the definitive leap in quality. The Academy's eyes are already on the next goal: participating in the Tour de France in 2020.
The road to Paris is long. But the dream is more alive than ever.