Italics – Israel in contention to host Tour de France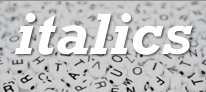 By Simon Griver*
Israeli big events organisers, which helped stage the Giro last year, told a Tel Aviv conference: "The Giro D'Italia will return to Israel in 2022 and we are in advanced negotiations with the Tour de France."
He added: "The contribution to Israel of large events like the Giro and Eurovision is in making Israel a brand that people like and feel motivated to come back to."
Benaim said that Israeli-Canadian billionaire Sylvan Adams had donated €28 million to bring the Giro D'Italia to Israel last year. Branded as the "Big Start", the world's top cyclists spent the first three days of one of the world's three biggest cycling races, competing in Israel last May.
Senior business development executives from the Tour de France were in Israel to witness the organisation of the event and were reportedly impressed.
The Israel Cycling Academy is again competing in this year's Giro D'Italia, currently taking place in Italy.

*The article was published in The Jewish Chronicle on May 20, 2019.