Sports – Jerusalem gearing up for Giro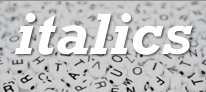 By Barry Davis*
Things are heating up, in the best sense of the term – cycling- wise – in Jerusalem.
Last week we had the inaugural GFNY "cycling marathon" in and around the city. Over 1,300 cyclists of varying levels of athletic prowess took part in the 70 km. and 130 km. heats, with some of the cream of the local two-wheeler community – and quite a few top foreigners – taking the opportunity to whiz through the capital, and up and down the beautiful and sometimes pretty challenging Jerusalem Hills.
You could say that this event has helped to put Jerusalem well and truly on the international cycling map. But, just in case it didn't quite do it, next Friday (May 4) the Giro d'Italia, one of the top three road cycling races in the world, will kick off from this fair city of ours.
It is a great thrill knowing that the likes of British four-time Tour de France winner Chris Froome; current Giro title defender Tom Dumoulin from the Netherlands; stellar Colombian rider Esteban Chaves; Frenchman Thibaut Pinot, who placed third in the 2014 Tour de France; and Simon Yates from the UK, who finished last year's Tour in seventh place, will be careening their way through the streets of Jerusalem in just a few days' time.
One of my long-held dreams is to witness the Tour de France firsthand and, possibly, to complete one of the stages – naturally, not while the superhuman professionals are doing their thing.
But seeing some of the iconic riders close up, and pedaling my way along parts of the time-trial route that signals the curtain raiser of the 2018 Giro d'Italia, isn't bad for starters.
Wouldn't it be wonderful if people around the world identified Jerusalem as a cycle-friendly city and the host of major sporting events, than as the location of the usual Middle Eastern conflict-relate news items they get on a way too regular basis? More power to Jerusalem's pedaling power!
*This article was published in The Jerusalem Post, on April 26, 2018.