NEWS President Mattarella at the Shoah Memorial in Milan: "Remembrance is the basis for the future"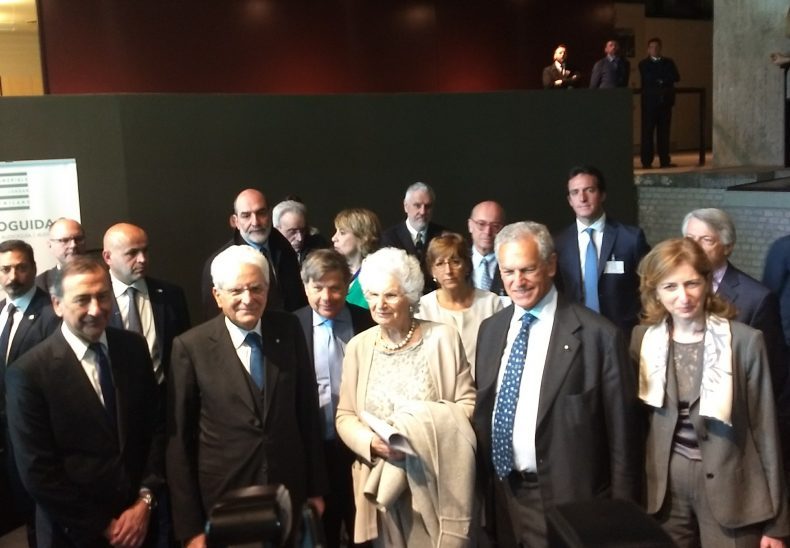 By Pagine Ebraiche staff
"The depths of evil are unimaginable and our duty to Remembrance is the basis for the future and for a better living." This was the message launched by the President of the Italian Republic Sergio Mattarella after visiting the Shoah Memorial in Milan together with Senator for life and witness of the Shoah Liliana Segre.
Segre was deported to Auschwitz from this very place on the 30th of January 1944, when she was only 13 years old.
"No matter how many books we read or how much footage we watch, such moments are moving and striking", stated the Italian Head of State, when Liliana Segre showed him the deportation rails and explained the symbolic meaning of the Memorial today.
"He proved to be a special man. I had long hoped he would stop by the Memorial during one of his visits to Milan. He promised me and kept his promise", declared Segre at the end of the visit.
"It's a very important gesture showing the Italian Head of State's sensitivity" remarked the President of the Shoah Memorial, Roberto Jarach. He highlighted Mattarella's great appreciation for the idea behind the monument and the great attention dedicated to schools.
As a matter of fact, more than 42,000 students have visited the Memorial and some of them – namely two classes along with their teachers – did have the chance to meet the Italian President during their visit to this place of Remembrance in Milan.
Translated by Simone Simonazzi and revised by Mattia Stefani, both students at the Advanced School of Modern Languages for Interpreters and Translators of Trieste University and interns at the newspaper office of the Union of the Italian Jewish Communities.