NEWS 'The Last Mile' of Milan's Shoah Memorial to Be Completed by 2017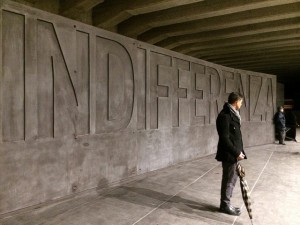 By Pagine Ebraiche staff
 
The board of the Foundation for the Shoah Memorial of Milan announced last week that its library and research center are due to be completed by the end of 2017, thanks to the funds offered by the government of the Lombardy Region.
 
"Regione Lombardia has enabled us to complete the last mile of the construction works for the restoration of the last venue in Europe that has not changed since the time of the deportation to the Nazi camps," explained the president of the Memorial Foundation Ferruccio de Bortoli.
 
"This is an initiative that we are happy to support in the name of Remembrance and of the universal values embodied by this Memorial," said the governor of Lombardy Roberto Maroni.
 
The Region will provide 1,100,000 euros.
 
As highlighted by the vice-president of the Memorial Foundation Roberto Jarach, over 21,000 students will visit the Memorial in 2017 (in 2013, when the Memorial was inaugurated, they were 7,500).
 
In the past two years, the Memorial has also served as a night shelter for migrants and refugees in a show of solidarity that will continue into the future.