NEWS Restoration works at Synagogue of Florence begin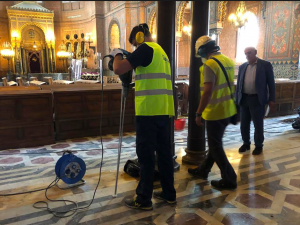 By Pagine Ebraiche staff
Restoration works at the Synagogue of Florence started last week.
The works are necessary to protect the structure, after recent studies of the building exposed extensive floor damage.
The floor will be therefore restored to reconstruct the original structure, as architect Renzo Funaro, the president of the "Opera del Tempio ebraico" told Pagine Ebraiche.
As Funaro pointed out, the synagogue is still affected by the damage suffered at the hands of the Nazis: in August 1944 German fleeing troops blew up several colonnades of the building.
Unfortunately, the architect bitterly said, Germany was never held to its responsibilities for the restorations.
The works are expected to last a few weeks.