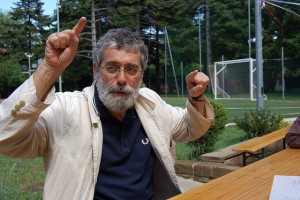 By David Bidussa
Around those who lost their lives in the Bologna massacre, a name often comes up: Maria Fresu who, together with her 3-year-old daughter Angela, on the morning of August 2, 1980 at 10.25, was in the waiting room of the train station.
Maria Fresu, 24, was 1,48 m tall. Of her, nothing was left but an identity card, a suitcase and a bodice. She is the only victim of the massacre whose body has never been found. Only her name survived, like in the case of many victims of other massacres and genocides in our contemporary age.
Therefore, the names and the duty to remember them become the only process that allows a possibility of remembrance, because those names are precisely the only trace left of a life that once existed.
Nomina nuda tenemus.

*David Bidussa is a historian of social ideas.