Italy mourns Nedo Fiano, one of the last witnesses of the Shoah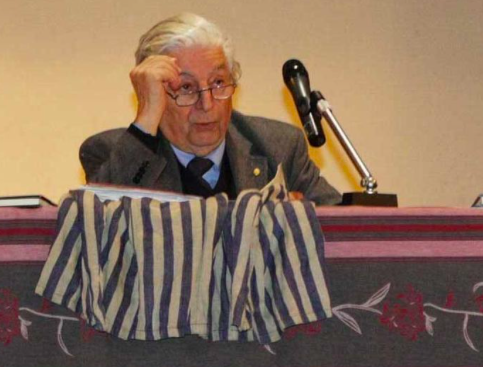 By Adam Smulevich
Italy has lost Nedo Fiano, one of the last witnesses of the Shoah who was still alive. Born in Florence in 1925, he passed away in Milan, the city where he started to live a dozen years after the war, in the elderly residence of the local Jewish community, which announced his death at the end of Shabbat. Fiano has been one of the first survivors to discuss his dramatic experience in public. To speak and also to write about it. The only one of his family to survive the deportation, Fiano was captured by a fascist in his Florence, locked up in the city jails and then, after being interned at the camp of Fossoli, deported first to Auschwitz and later Buchenwald.
On the platform of the concentration camp, he gave a last hug to his mother, about which he always recalled with deep emotion. A hug marked by the awareness that they would never see each other again. Indelible wounds, but Fiano had nonetheless the strength to build and rebuild a life together with his beloved Rina Lattes, the schoolmate he met again after the Shoah: they had three children, Enzo, Andrea and Emanuele.
Fiano used to remember: "What has characterized my whole life was my deportation to the Nazi extermination camps. With me in Auschwitz my whole family ended, they were all exterminated. At eighteen I was orphaned and this devastating experience made me a different man, a witness for life".
His passing was mourned by many. "His lucid testimony, his unshakable civil commitment and memory, will remain an indelible mark over the generations", said President of the Union of Italian Jewish Communities Noemi Di Segni.
Representing the condolences of the whole country was the President of the Republic Sergio Mattarella who called his son Emanuele "expressing sentiments of condolence and closeness". But also the Prime Minister Giuseppe Conte, who said: "With the death of Nedo Fiano we lose a passionate, precious witness to one of the darkest pages in the history of humanity". Also the President of the European Parliament David Sassoli, commented on his death: "A precious witness to the horrors of the Shoah, a refined writer, a kind and tenacious man".