NEWS Italy Allocates the Funds to Complete Its Museum of Judaism and the Shoah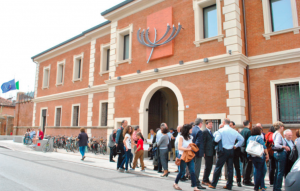 By Adam Smulevich
The Italian Government has allocated 25 million euros to complete the National Museum of Italian Judaism and the Shoah in Ferrara (MEIS). The decision is part of the largest heritage funding boost in the country's history, worth over one billion euros to finance 33 big projects in 13 regions.
"I am deeply grateful for an act which has tremendous value and that invests us with new responsibilities," the president of MEIS, Dario Disegni said, commenting on the announcement made by the Culture Minister Dario Franceschini. "It is greatly satisfying," Disegni added, "because it recognizes once again the role of the MEIS in our national culture. Furthermore it is a stimulus for the new director of the museum, Simonetta Della Seta, and for the entire Board who will ensure that everything goes according to schedule. The museum will be fully operational in 2020, but step by step we are going to gradually open it and make use of many areas on it in the next years."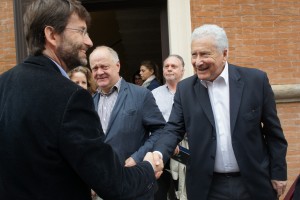 Interviewed by Pagine Ebraiche, Minister Franceschini said: "Culture is a distinguishing feature of Italian identity. It is something for which the entire world envies us. It is one that you cannot separate from the heritage and the contribution that individual or large groups of Italian Jews have given us. In Ferrara, in particular, this contribution has left a deep mark influencing millions of Italians that have learned important lessons and universal principles from Judaism and its great cultural vitality, myself included."
The challenge of the MEIS is meaningful, Franceschini added, "since it will not be just a place explaining the tragedy of the Shoah, but equally important, a place to show two thousand years of Jewish presence in its complexity." Recognizing the bonds between Italian cities and their Jewish presence will also be "the best way to defeat anti-Semitism."
The National Museum of Italian Judaism and the Shoah was established by Parliament (Law 296) on December 27, 2006. The site of the museum is the large architectural complex of a former prison in the city of Ferrara. The complex was built in 1912 and closed in 1992. Qualified architectural restoration of a place once destined for reclusion and discrimination now will be turned "into a special space that will emphasize inclusion and integration," as its website stresses.