A youth jury awards Edith Bruck with Strega prize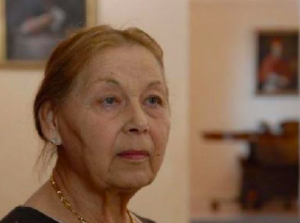 "For many years I have met young people in schools who repay me with their reading and I will go on as long as I have breath. This is my mission and also a moral duty. Young people are better than we think". So explains the writer Edith Bruck, who last week won the Youth category of the Strega prize, the most prestigious Italian literary award. Her new book, Il pane perduto (La nave di Teseo), which is among the final five nominated to Strega prize and traces her life, marked in her youth by deportation to death camps, was the most voted by a jury of girls and boys between the ages of sixteen and eighteen from over 60 high schools in Italy and Europe (Berlin, Brussels, Paris). That tragic experience is a comparison from which the Hungarian-born but Italian by adoption author never escapes, aware of the fact that "illuminating a single conscience is worth the effort and the pain of keeping alive the memory of what has been".
To propose to the direction of the most prestigious Italian literary award, the journalist and former parliamentarian Furio Colombo, creator of the Act that established in Italy the Day of Memory, who speaks of the book as "dense and bearer of truth" characterized by "literary beauty, stylistics, emotions".