Jewish journeys in the name of Dante, from an alchemical forest to Ravenna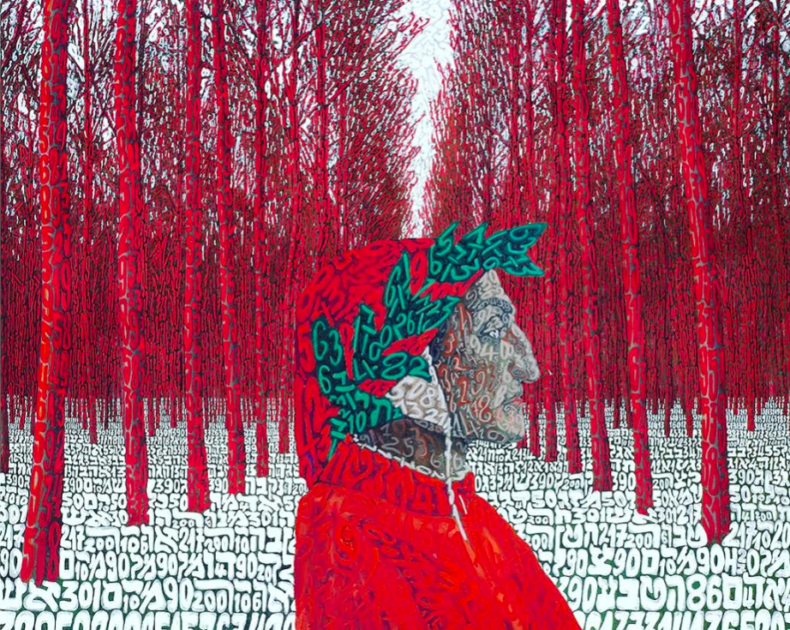 A painting and a show. Two different and complementary ways to honor the memory of Dante on the 700th anniversary of his death, focusing in particular on his relationship with Judaism, the stimuli he collected, the perception of him over the centuries. This is the initiative of the Jewish Museum of Bologna, which Tuesday will host a work by the artist Tobia Ravà: Dante Lost in the Alchemical Forest (sublimation on acrylic satin, 2021). At the center is the encounter between the Florentine poet and the thought of Abulafia, a philosopher and mystic from Sephardic Spain and one of the major scholars of medieval Kabbalah. Ravà, in his characteristic style, makes a symbolic reading of it and applies to it that path of the Hebrew language which is ghematrià, or the correspondence between letter and number of words.
Three will be the appointments with the show "Dante and the streets of the Jews", conceived by Il Ruggiero, by and with Emanuela Marcante and Daniele Tonini. The show will debut on Thursday 17 June in Cesena, in the courtyard of the Malatesta Library, in collaboration with the Municipality, the Dante Alighieri Society, the Historical Institute of the Resistance and Contemporary Age, and the association Friends of Music "A. Bonci".
From Bologna, the show will head to Romagna. From Forlì (the city of Guido Bonatti, astronomer and astrologer placed by Dante in Hell) to Cesena (where Ovadya Sforno was born), and from Bertinoro (where Rabbi Ovadià da Bertinoro was born) to the last port of Ravenna. The Dante myth of the Unification of Italy, adopted by the Italian Jews of the Risorgimento, but also Primo Levi's Dante will be subjects of in-depth study. The show will have Bertinoro (8 July) and Ravenna (16 August) as successive stages.
Above, Dante Lost in the Alchemical Forest by Tobia Ravà