A joint Jewish European effort for Afghan refugees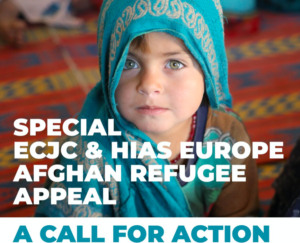 Housing facilities, clothes, food, social and health care services: the needs of those forced to flee Afghanistan after the Taliban's takeover are immense. On relief for the refugees, the European Council of Jewish Communities (ECJC) and the European branch of the Hebrew Immigrant Aid Society (HIAS) last week launched a joint European effort. The appeal, extended to the Jewish world in all its institutional and associative situations, is to contribute with a donation. It is possible to do this also through a website, recently launched, that explains the guidelines of this commitment.
A quote by Nobel laureate Elie Wiesel is in evidence: "In the face of suffering, one has no right to turn away, not to see". "Every little help counts", stress the promoters. "The initiative taken by the Union of the Italian Jewish Communities, which is currently working to welcome some Afghan families, was inspiring. An example to follow", a spoke person for the ECJC said. The idea is to "work in close synergy with all of Jewish Italy: for example, we will be present in Milan, on Sunday 19, for the collection of basic necessities organized by the Community in front of the Shoah Memorial".
The humanitarian effort was launched at a very significant moment in the Jewish calendar. In this regard, it is emphasized: "Starting the new year with a good deed will help us improve the lives of other people and change the world in a positive way".
ECJC & HIAS Europe are currently assessing needs and collecting information on the different Jewish community initiatives in Europe for relief of Afghan Refugees. These initiatives may include reception in the different cities, initial housing, feeding, new skills' training, language support, assistance with navigating local bureaucracy, professional mentoring, mental health counselling, and simply providing a welcoming environment – for example by inviting newcomers to a Shabbat meal.