Italian elections made news on the Jewish media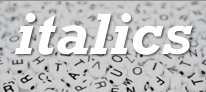 Last week, Italian general elections made news on the international press and Jewish media has been covering with special attention the success of right-winger Giorgia Meloni and the Brothers of Italy. The prospect of the right-wing government elicited many reactions and raised a few concerns. Italy's Jewish community isn't worried about new 'fascist' PM is the headline of The Jerusalem Post, which in an article by Zvika Klein quotes an undisclosed source within the Jewish community leader according to which Meloni's election s "a lot less dramatic than what the world media or Israeli media portrays it to be". "Meloni – writes Klein – has a relationship with the Jewish community and has been very positive toward Israel, one source said, adding: "The only problem may be with members of her party" who have been identified as fascists".
Italian Jews worry and wait as Giorgia Meloni, far-right leader, prepares to take power titles the Jewish Telegraphic Agency, exploring in an essay by Simone Somekh the reactions of Italian Jews. The prospect of the "most right-wing government since World War II, when Italy was Hitler's staunchest ally in Europe", remarks the author, "has unnerved many Italian Jews, even as several of their leaders appear to be taking a wait-and-see approach to Meloni's leadership, refraining from making public statements about the results". Somekh also remarks that the "party does boast some Jewish supporters and members", among which the former spokesperson for the Jewish community of Rome and the granddaughter of a Holocaust survivor Ester Mieli.
Should Jews be afraid of Italy's new firebrand prime minister? So The Jewish Chronicle, which in an article by Nicholas Farrell, the author of 'Mussolini: A New Life', examines the relation between the Italian Jewish community and Brothers of Italy party. Italian Jews, writes Farrell, "are naturally suspicious of its new leader, Giorgia Meloni, who is described as "far-right" — ergo fascist — by the global media and who won such a convincing victory in last Sunday's general election". However, he concludes, "Italian fascism's antisemitism was absolute evil. But as unpalatable as she may be to some, it is difficult to cast Giorgia Meloni in the same mould".
The same question resonated, in an even more direct way, in the Jewish Syndicate article by Jonathan Tobin Italy's Meloni: Friend or foe of the Jews? "At the core of all of this discussion is a debate about nationalism", remarks the author. However, he concludes "We don't know what Meloni will do in office or how long her government will last since, in Italy, most are short-lived. Those who assume that she is an enemy of liberty should wait and judge her on her deeds, not on a theory that seeks to demonize nationalists everywhere; not on what her party once stood for; and certainly not on her taste in fantasy fiction".
In an interview with Ynet by Alexandra Lukash titled Italy's Jewish community worried about far-right's rise to power, however, Saadia Mascherini expresses a few concerns. "There are several people within the party… who are historically sincere friends of Israel and sincere friends of the Italian Jewish community, but at the same time, Meloni's party, we must not forget, is the direct descendant of the Italian Social Movement whose leader Giorgio Almirante was the editor during Fascist times of [magazine The] Defense of the Race, Italy's main antisemitic publication at the time," she says.