"Mario Finzi, a wonderful boy"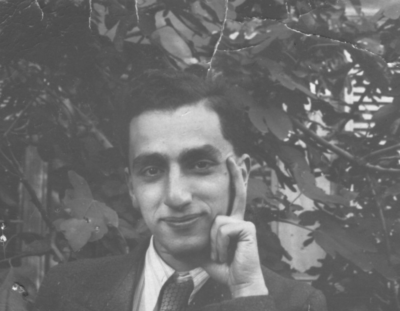 Mario Finzi was a talented musician and a young man with strong democratic passion. His story is the subject of the exhibition "Mario Finzi, un ragazzo fantastico" (Mario Finzi, a wonderful boy), rich in documents and images, and accessible online on the website of the Jewish Museum of Bologna, where he was born on July 15, 1913. Finzi was remarkably clever and generous. He "was in love with life, with a girl and with music", but he was wonderful "especially because he was young and didn't accept the constraints of a perverse and inhumane ideology".
Since elementary school, he had shown his inclination for music, particularly for the piano, and as a teenager he was already performing in concerts of great success. Studying law was another of his great passions and he pursued it with the same perseverance, leading to good results. At the age of 20, he had already graduated.
"A program exclusively dedicated to Chopin has launched the extraordinarily young pianist Mario Finzi. This particularly gifted concert performer stands out for his confident and advanced technique and his excellent musicality". This is what the state press was writing of him, at a time in which antisemitism had not been institutionalized yet and when his multiple talents could still shine and be publicly praised.
When people's rights, followed by their very lives, started being persecuted, Finzi put himself at the service of Delasem, the Italian organization that helped Jewish emigrants, and of underground anti-fascist movements.
He went to jail for the first time in May 1943, on charges of subversive activities, and was released when the fascist regime fell. In March 1944, the fascist police, notified by an informer, arrested him for the second time. He was then sent to the Fossoli concentration camp and consequently deported to Auschwitz, where, some weeks after its liberation, he died from the irreparable damage that tuberculosis and dysentery had caused to his body.
Translated by Marta Gustinucci and revised by Margherita Francese, students at the Advanced School for Interpreters and Translators of the University of Trieste, interns at the newspaper office of the Union of the Italian Jewish Communities – Pagine Ebraiche.