The heroism of Ilay, a Juventus and Maccabi teams' fan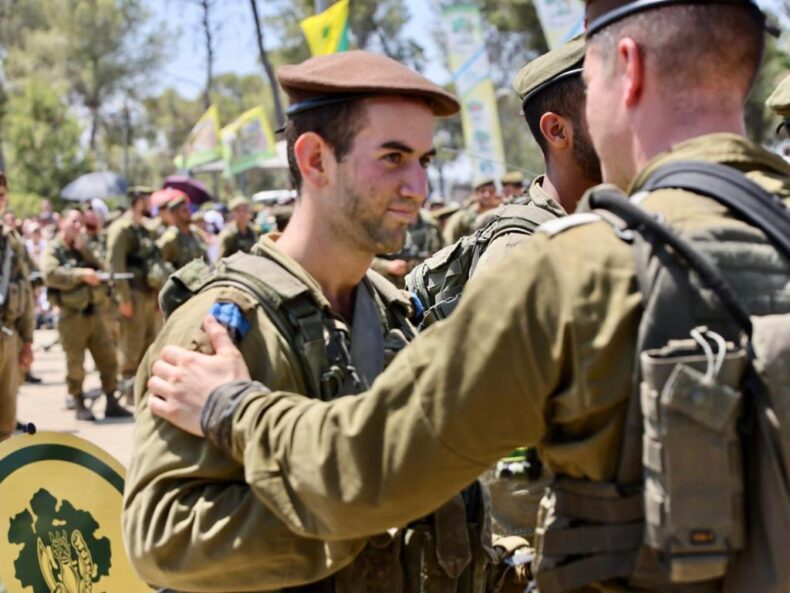 "I won't leave her. I need to protect her. I'll stay here to protect her and the State of Israel. Whatever happens, I won't leave her alone". Until the very last moment, Ilay Bar Sadeh stood by Naama Boni's side. He was a soldier of the chosen unit Golani, 13th battalion; she was serving in the 77th battalion of the Armored Corps .
They were 19 years old and the last 7th of October they were at the Bahad 4 Training Base, in the Zikim area, just over a kilometer from the Gaza strip. Here, they were murdered by the Hamas' terrorists.
"She was on guard duty. She didn't have any experience and was unarmed", Ilay's uncle, Shlomi Sofer, explains to Pagine Ebraiche. "When Ilay heard the first gunshots he immediately ran to defend the base where there were mostly inexperienced recruits. Along with his fellow soldiers, he started to return fire at the terrorists. Only a few of them had combat training".
Naam didn't have any and Ilay tried to protect her from the advancing Hamas' men. After covering for the other soldiers, he stood by her side even when one of his commanders ordered him – almost begged him, a comrade recounted – to retreat for cover, he said no. "He said that his duty was to protect her. He stayed with her, shooting until the last available bullet", the uncle narrates.
Meanwhile, Naama had sent a text to her friends saying: "I am so afraid for all of you. I have a wound on the head and a terrorist nearby might shoot me. Now I am with a wounded soldier of the Golani Brigade and there is no available backup". It was 7:30 a.m. on October 7th and shortly after that, she and Ilay would be killed and the whole base would fall under enemy attack.
"In a context of unpreparedness and surprise, my nephew acted like a hero. He was brave and his comrades ask for his gesture to not be forgotten", Sofer replies in a calm but firm voice. He is angry with the army and the government for the countless security flaws. "But there will be a time for reckoning. Now we have to stand together and fight", he says.
Ilay, he recalls, "was a guy who was alway there for everyone and ready to help in times of need, as he demonstrated until the very last moment. He did well in school, he was a very good athlete, a huge fan of the Maccabi Tel Aviv basketball team and a Juventus supporter". The one who introduced him to the Italian soccer team was the uncle himself, who lives between Turin and Israel and who over the years has taken his nephews with him to the Stadium.
In the moment of grief, Sofer tried to contact the team for a solidarity gesture towards his nephew murdered by the terrorists but, at the time of this interview, the response had not arrived yet. Meanwhile, the Maccabi Tel Aviv team expressed their sympathy to the family. "Ilay and the others are not just numbers or just victims" Sofer says. "They are people with dreams and prospects crushed by the Hamas' ferocity. What we have suffered is inhuman, it is a catastrophe". It is impossible to forget, he adds, "the sight at Ilay's funeral. There were at least one hundred graves still to be filled, in just one cemetery. A genocide".
Translated by Claudia Editori and revised by Annadora Zuanel, students at the Advanced School for Interpreters and Translators of the University of Trieste, interns at the newspaper office of the Union of the Italian Jewish Communities – Pagine Ebraiche.