FOOD A Very Italian Rosh Hashanah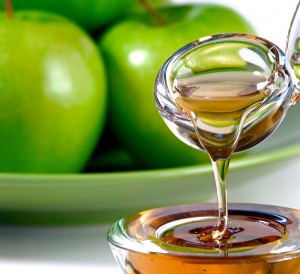 By Rossella Tercatin
Everyone knows about apples and honey. But when it comes to Rosh HaShanah dishes, there is much more to say. "May You bring upon us a sweet New Year (Shanah Tova Umetukah)", the words one is supposed to say before eating an apple dipped in honey is fairly well known, considering that "Shanah Tovah Umetukah" is the traditional Jewish New Year greeting. But in the same chapter of the Shulchan Aruch (the fundamental code of Jewish Law) that prescribes eating apples and honey, the list of foods that should be served on Rosh HaShanah is much longer. A list that is an essential part of the Rosh HaShana Seder that is celebrated on both nights of the holiday by Sephardic Jews as well as Italians, who not surprisingly, have developed quite a few recipes that are especially related to the local tradition of every Jewish community throughout Italy.
"One should be accustomed to eat rubia, which is fenugreek, karti (leeks), silka (beets), tamare (dates) and kra (pumpkin)" reads Chapter 583 of the Shulchan Aruch, which puts stress on the play on words between the name of each food and the wish for the New Year which is meant to symbolize (for instance, the text explains "And when one eats rubia they should say 'May it be Your will that our merits increase" where the word for "increase", yirbu, echoes the word rubia itself).
"Among the most popular foods in the Italian traditional Rosh HaShanah dinner is pumpkin," says Rabbi Elia Richetti. "In the Veneto region of Italy we can see how Jewish tradition has influenced the local culture as there is a variety of pumpkin that is grown there called 'zucca barucca', from the Hebrew work baruch, blessed. For example, we find a reference to the zucca barucca also in the play of the prominent 18th century playwright Carlo Goldoni". Pumpkin risotto and pumpkin with sugar, salt and pine nut are two typical Venetian recipes.
"It is interesting to notice how in some cities, Rosh Hashanah dishes have become renowned to the point they have been adopted for other occasions", says Alessandra Rovati, food writer and author of the blog Dinner in Venice. For instance in Pitigliano (a small Tuscan village also known as 'the little Jerusalem' because of the sizable Jewish Community that once lived there), the sfratti, cigar-shaped cookies filled with nuts and honey, have now become a typical Christmas dessert".
Zucca Barucca ("Holy" Pumpkin or Butternut Squash) (Parve)
Ingredients
• SWEET AND SOUR PUMPKIN (or Butternut Squash)
• 1 pound butternut squash or pumpkin (weight peeled and seeded)
• 1/2 cup extra-virgin olive oil
• 2 cloves garlic, finely sliced or minced
• 2 tablespoons honey or sugar
• 2 to 4 tablespoons white wine vinegar (to taste)
• Salt and pepper to taste
• 3 tablespoons fresh chopped mint
•
Directions
SWEET AND SOUR PUMPKIN (or Butternut Squash)
Peel the squash and discard the seeds.
Cut into wedges, about 1/2" thick.
In a skillet or wok, heat the olive oil over medium/high heat.
Add the squash and cook until soft inside and golden brown on the outside (8 to 10 minutes).
Discard most of the frying oil, and put the skillet back on the stovetop with the squash.
Drizzle with the vinegar and add the salt, pepper, sugar (or honey), garlic and mint.
Cook for about 10 more minutes on low heat, stirring gently.
It can be eaten warm or at room temperature.