EXHIBITIONS Naples, 150 years of Jewish Presence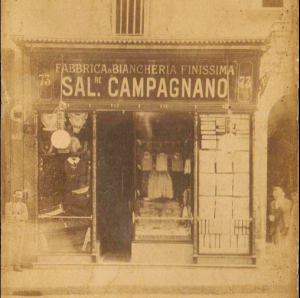 By Adam Smulevich
The Jewish Community of Naples celebrates 150 years of existence there through an exhaustive exhibition on its history which is being hosted by the National Library and the State Archives.
The Community was founded in 1864 thanks to the generosity of the Rothschild family who set up a Jewish center in the Villa Pignatelli almost four centuries after the expulsion of the Jews from Southern Italy.
The exhibition presents thematic areas and opens with liturgical objects and several documents that take the visitor from the fifteenth century up to the arrival in Naples of some members of the famous banking family.
The exhibition focuses on the cultural and religious life of the Community together with the most relevant commercial successes of its members. One of these is the story of The Empire, the first store to sell typewriters in Naples which was opened by the Soria family. The first movie theater in Naples was opened by Mario Recanati and then there was the factory run by Salvadore Campagnano – the Setificio Sinigallia. Emphasis is also given to the documents regarding the Ascarelli family with particular reference to the figure of Giorgio, who founded the local football team in 1926.
The second part of the exhibition, which is curated by the scholar Giancarlo Lacerenza and has the support of the Union of Italian Jewish Communities and the aegis of the Presidency of the Republic, will be inaugurated on January 14 at the State Archives.
"This exhibition is the culmination of a process that began last year with the visit of President Giorgio Napolitano to Villa Pignatelli in celebration of the European Day of Jewish Culture," said the president of the Jewish Community of Naples, Pierluigi Campagnano.